Wine Storage and Decanters

G G Collection Metal Acanthus Leaf Wine Rack
Handcrafted metal wine rack. Holds eight glasses and four wine bottles.

G G Collection Metal Acanthus Leaf Three-Bottle Wine Holder
Handcrafted metal wine bottle holder. Holds three wine bottles.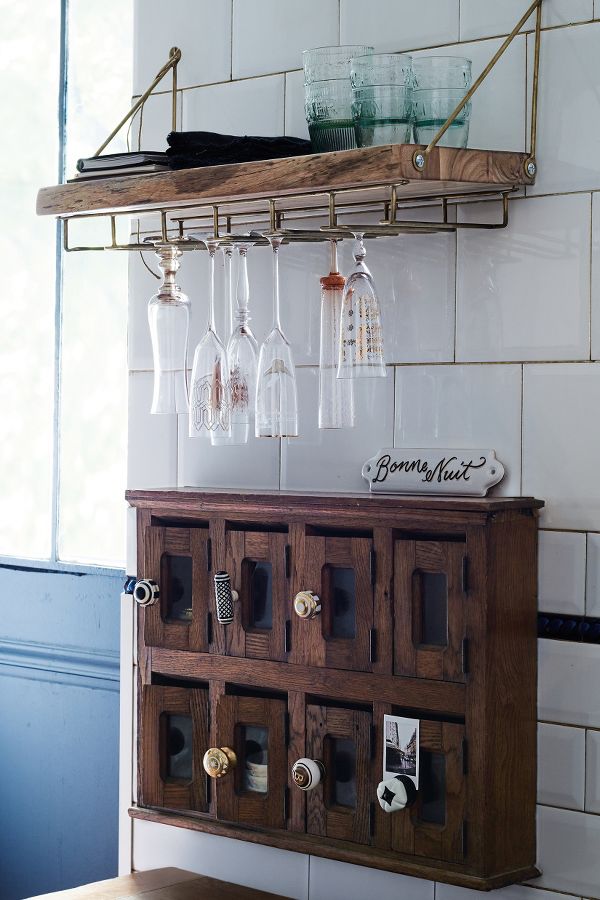 Live Edge Bar Shelf
Maximize your space by organizing spirits atop this smooth acacia wood shelf, and hanging stemware from its underside rack.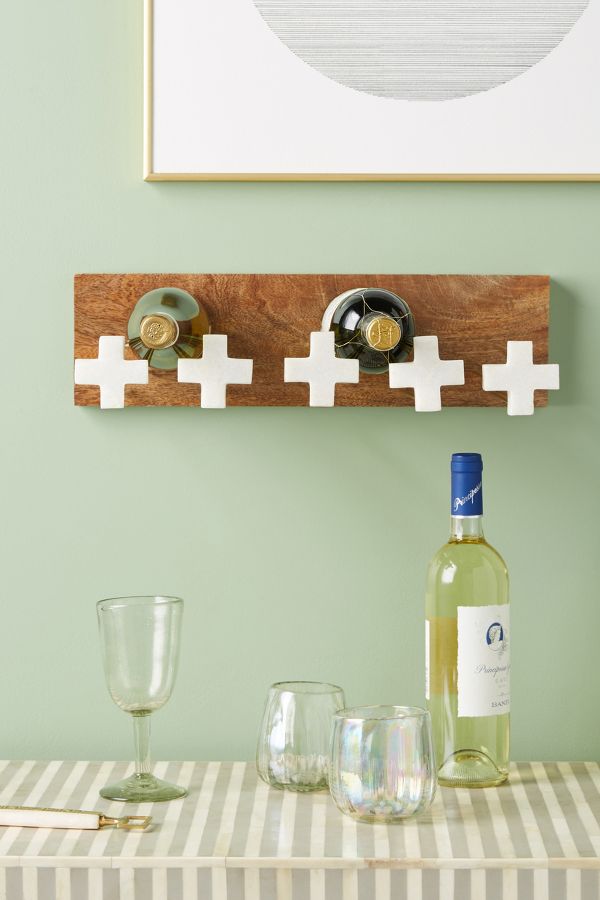 Interlaken Wine Holder
Mango wood, marble, iron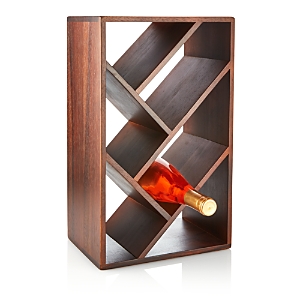 Hudson Park Wood Wine Rack
Acacia wood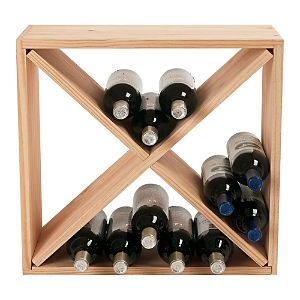 Wine Enthusiast 24 Bottle Cube
Made from rich mahogany wood that's been sourced from sustainable Indonesian tree plantations, this hand cut and sanded cube offers a classically modular space to stow your favorite wines.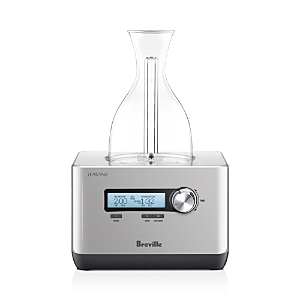 Breville iSommolier Wine Decanter
Instantly decants wine to its optimal taste using 90% pure oxygen

Carafe with Three Bees
Handcrafted glass carafe. 4.3"Dia. x 9.7"T. Made in Italy of domestic materials.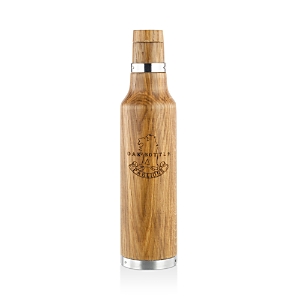 Oak Bottle Mini
Customize your favorite wine, spirits, beer or cocktails and infuse oak-aged flavors and aroma in a few hours, not years with this innovative bottle, designed to accelerate the aging process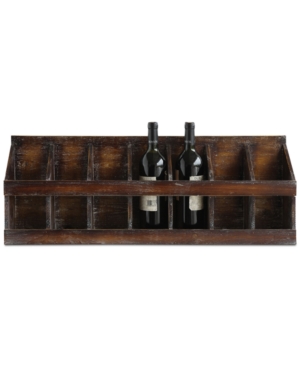 Wood Wine Holder
Appearing as if it has surfaced from a venerable wine cellar, the weathered design of this wood wine holder handsomely holds seven bottles

Lalique Hirondelles Decanter Gold Stamped
The dancing and twirling of swallows have always been a source of inspiration for Lalique. Highlighted by crystal, these birds symbolize freedom, happiness and luck. The dynamic movement of the three swallows are illuminated by gold-stamped clear crystal. The compelling top adorns a classically shaped clear crystal decanter. Designed to highlight the flavors of the finest spirits.

Saint Louis Crystal Tommy Wine Decanter
Handcrafted lead-crystal decanter. 14.3"T; holds 25.4 ounces. Hand wash. Made in France.

Baccarat "Mille Nuits" Wine Decanter
From the Baccarat® Mille Nuits Collection. Handcrafted of full-lead crystal. Holds 26.5 ounces. 14.875"T. Hand wash. Made in France.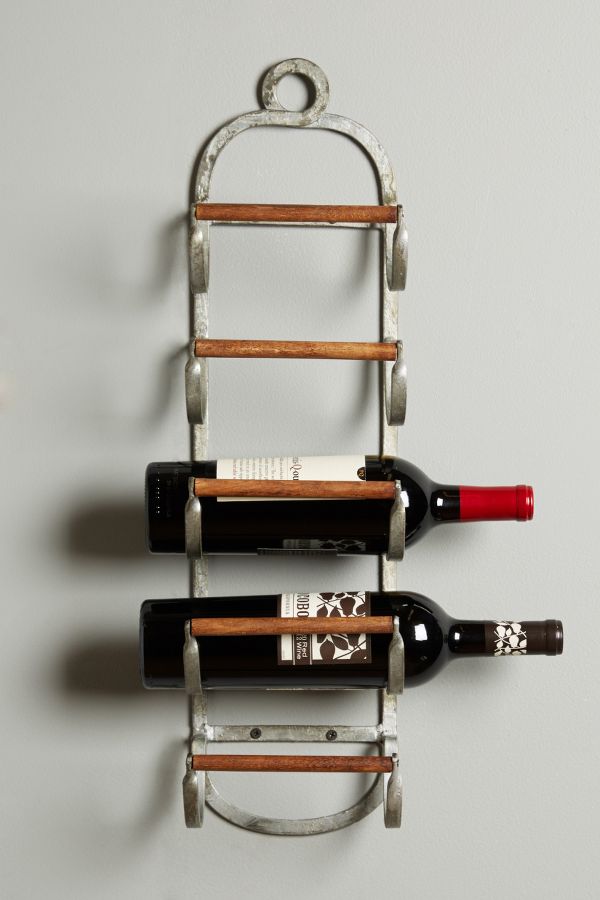 Tack Storage Wine Rack
Handmade. Zinc, iron, mango wood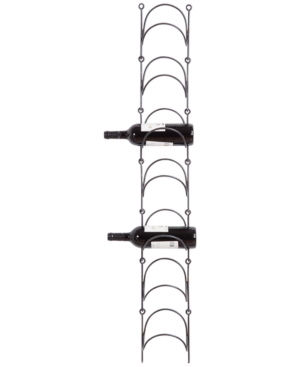 Metal Wall Wine Bottle Holder
Conserve counter space and create an impressive decorative display of your favorite vintages with the Creative Co-Op metal wall wine bottle holder.

INDUSTRY 12-BOTTLE WINE RACK
Blackened metal bands and rich wood pair up in our wine rack's industrial design. The sides are finished to replicate planked pieces, and the bottle holders feature visible rivets.

RUSTIC WOOD ENTERTAINING SHELVES
Our shelves save space and add style to the home bar. Combine several to store and display your entire wine collection. Glasses hang upside down under our wine glass ledge to stay dust free. They're beautifully crafted to reveal natural knots in the wood that make each piece one of a kind.

Saint Louis Crystal Folia Wine Decanter
Handcrafted crystal decanter. Holds 50.7 ounces. 7.5"Dia. x 11.6"T. Hand wash. Made in France.

Saint Louis Crystal Twist 1586 Decanter
Handcrafted decanter. Lead crystal. France

FOUNDER'S WINE STORAGE BOX
The pieces in our Founders Collection are crafted using high-quality materials that echo the simple elements used to make great wines. Vintners once stored wine in crates like these, designed for portability and practicality.
acerbe/astringent: tart
acrid: pronounced acidity
amertume: bitter
apéritif: appetizer
Appelation d'Origine or Appelation Controle: label term signifying origin and legal right to the name
assertive: upfront, bold
balanced: fruit, acid, wood flavors in the right proportion
bouquet/nose: aroma; sève/palate--flavor and body
Brandy click for a selection of Cognac and Armagnac plus glossary of terms
buttery: flavor and mouth feel, usually Chardonnay
chambrer: bringing reds to room temperature (65-68) gradually
Champagne click for glossary and wine from this region
charnu/ full bodied, big, rich, fills the mouth; léger/light: thin
chateau-bottled: usually Bordeaux, bottled on estate where the grapes are grown
chewy: rich, heavy, tannic, full-bodied
goût/taste: bon goût--good taste; goût de bois-- woody taste; de bouchon--corky ( from diseased cork even in fine wines); d'évent--flat from contact with air; de pierre à fusil/flinty--found in Chablis; de pique--vinegary; de terroir--earthy, usually reds
heady: smell of high alcohol content
legs: viscous droplets that form on sides of the glass when wine is swirled
mou/flabby: lacking in character; mouillé--watered
musty: moldy, unpleasant smell
oxidized: stale, "off,"--too much contact with air
pourriture noble/noble rot: over-ripe grapes making very sweet Sauternes
robust: full-bodied, intense, vigorous
sediment: natural deposits. Decanting-- transferring to decanter for serving.
tannin: acid found especially in reds necessary for aging (dry sensation)
tasting tip: light to fuller bodied, whites before reds, dry to sweet
toasty/oaky: hint of wooden barrel, usually dry whites
usé: passed its peak
velouté/velvety: rich flavor, silky texture
verte/green: usually too young to drink
vin/wine: naturally fermented juice from pressed grapes. du pays: regional wines drunk locally; de goutte: last pressing, poor quality; de garde: worth aging; cuit: concentrated, added to improve other wines; doux: sweet; mousseux: sparkling; ordinaire: table wine; sec: dry
vintage wines: dated bottle, entirely from one harvest only in the best years
color: from contact with pigment found on grape skin: none, white; limited, rosé, extended, red
Confréries: ancient wine fraternities
coupé/blended: similar wines married for uniform quality; cuvée--the blend
corps/body--richness in alcohol, flavor
corsé: full bodied
crisp: fresh, young
cru: growth or vineyard
complex: all flavor components in harmony
coulant/attractive: easy to drink
délicat/delicate: light- weight with nice flavor
depth: subtle, complex, concentrated layers of flavor; thin lacks body and depth
domaine: followed by a name indicates ownership
élégance/elegant: grace, balance but not longevity
fading: losing color, fruit or flavor
finish/aftertaste: taste remaining after swallowing. Long, lingering finish indicates good quality; short: not remaining on the palate
flat: low acidity or sparkling wine that has lost its bubbles
fruité/Fruity: body, richness with some sweetness-- apples, berries or herbs
There are four main classifications of wine:
Natural still wines
Alcoholic content 14% or less. Improve after bottling. The main wine grape growing areas are Alsace (fine white), Loire (moderately priced reds and whites), southern France (inexpensive table wines), the Rhône (wines that match with strongly flavored foods) and, of course, Bordeaux and Burgundy (arguably the best wines in the world).
Sparkling
Fortified
Alcohol increased by adding brandy. Best known types not made in France. Alcoholic content 16 to 23%.
Aromatized
Vermouth. Alcoholic content 15 1/2 to 20%.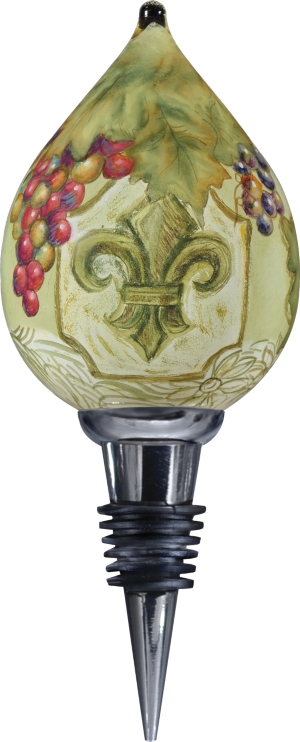 Ne'Qwa Art Hand-Painted Blown Glass Fleur de Lis Vines Wine Stopper
Crafted by artist Susan Winget and Ne'Qwa Art via the centuries-old process of reverse hand painting on the inside of mouth-blown glass, each one-of-a-kind wine stopper includes a Certificate of Authenticity.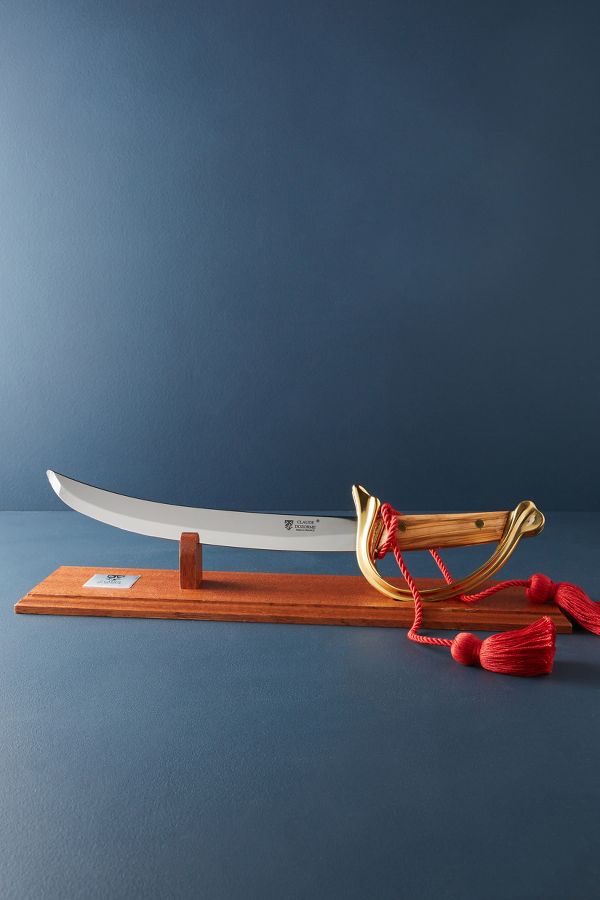 Claude Dozorme Champagne Sabre
In the age of Napoleon Bonaparte, cavalry officers would use their sabres to open champagne as part of their victory celebration. To bring this tradition into the modern age, renowned French knife-maker Claude Dozorme created this elegant tool, which comes with a booklet describing "The Art of Sabering Champagne." It's a novel, prestige gift that brings extra elegance to your social occasions - and will be a family treasure for generations to come.

Copper Champagne Cork Puller
Open champagne in style with this handy cork puller with a coppery finish.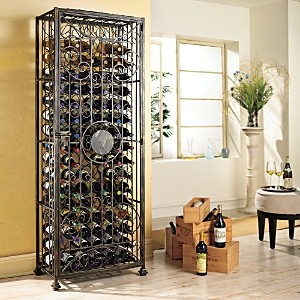 Wine Enthusiast 96 Bottle Wine Jail
Protect your wine behind the steel scrollwork of this handsome storage jail, antiqued with a bronze finish to enhance any room. Includes jailer's padlock and key.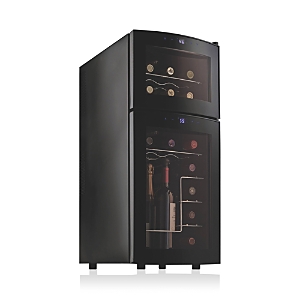 Wine Enthusiast 21 Bottle Dual Zone
Keep wines at their optimal temperature with this versatile design, offering a top zone adjustable temperature range of 46-65F and a bottom zone range of 52-65F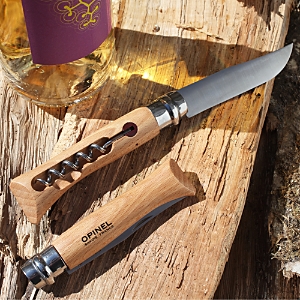 Opinel Corkscrew Folding Knife
Beechwood/stainless steel. Hand wash. Made in France

VINTNERS STANDING WINE OPENER
Modeled after a vintage professional wine opener we saw at a vineyard, our tabletop version securely holds a wine bottle in place for uncorking.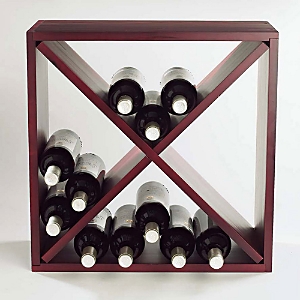 Wine Enthusiast 24 Bottle Cube
Made from rich mahogany wood that's been sourced from sustainable Indonesian tree plantations, this hand cut and sanded cube offers a classically modular space to stow your favorite wines.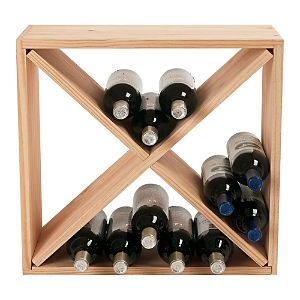 Wine Enthusiast 24 Bottle Cube
Made from rich mahogany wood that's been sourced from sustainable Indonesian tree plantations, this hand cut and sanded cube offers a classically modular space to stow your favorite wines.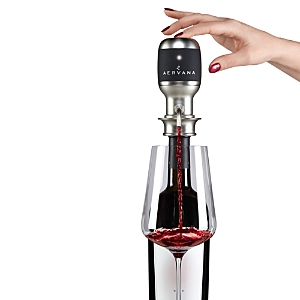 Aervana Wine Aerator
Enjoy a perfectly aerated bottle of your favorite red with this device. Simply attach the straw to the body of the Arvada and insert the batteries. Slip your Arvada into the open bottle of wine and press the button for a rich bouquet of flavor.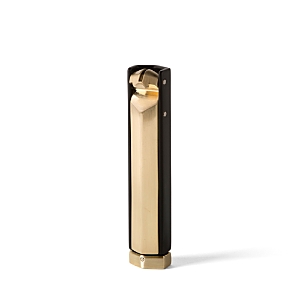 Rabbit Waiter Corkscrew
Retractable foil cutter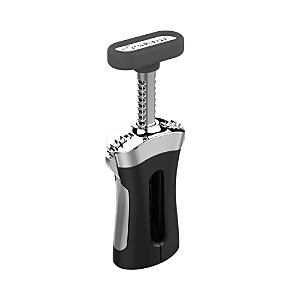 Rabbit Chrome Wing Corkscrew
This smartly designed corkscrew features a nonstick spiral for cleanly penetrating the cork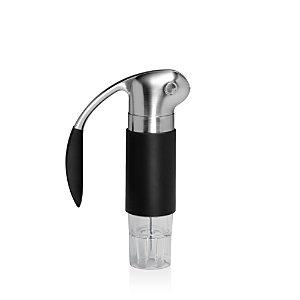 Rabbit Aero Corkscrew
Featuring a brushed stainless steel finish, this design opens your bottle of wine with air pressure rather than a traditional corkscrew. Simply insert the pressurization pin into the cork, raise and lower the level to build air pressure, then slide downward to release the cork.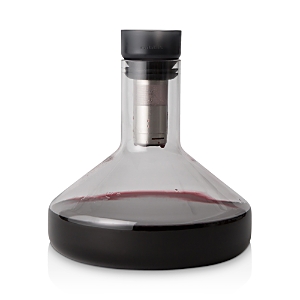 Rabbit Pura Decanter
Aerate and filter wine without removing stopper. Pour into decanter to aerate wine. Pour out of decanter to filter wine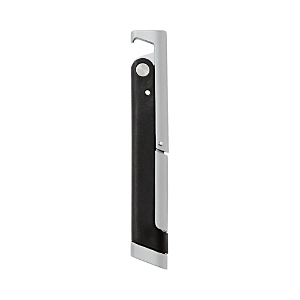 Rabbit Pro Waiter Corkscrew
Combination waiter's corkscrew, foil cutter and bottle opener. Two-step design for seamless opening. Ergonomic foil cutter slides into base for storage

Lalique100 Points Wine Decanter/Stopper
Beautifully detailed and glistening. Approximately 5.71"Dia. x 8.74"T; holds 33.81 ounces. A collaboration between Lalique and James Suckling. Lead crystal. Hand wash. Made in France.
Wine Chillers and Coasters

GG Collection Heritage Wine Chiller
Handcrafted wine chiller. Made of natural mango wood with metal inlay. Hand finished.

Divine Designs Ivory & Gold Khari-Print Wine Bag
Handcrafted wine bag. Rayon velvet, exclusive of ornamentation.

Jonathan Adler Marseilles Coaster Set
A black and gold play on French fifties faces. Handcrafted of high-fired porcelain with gilt details. Hand-painted finish.

Jonathan Adler Versailles Coasters, 4-Piece Set
Coasters made of high-fired porcelain. Gilded accents. Set includes one of each design shown.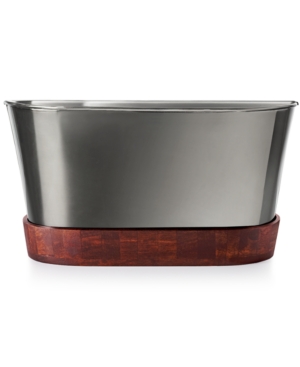 Hotel Collection Multi Bottle Chiller
Assemble a smart selection of craft beers, wine bottles or soft drinks in the Hotel Collection multi-bottle chiller with a sleek black nickel finish.

BLONDE WOOD WINE TROUGH
Not your usual ice bucket, ours offers rustic stowage for white wine, soda and beer.

ANTIQUE SILVER SENTIMENT WINE BOTTLE COOLER
This elegant piece recalls the glamour of silver tableware once used in grand hotels and ocean liners. We created ours with an antiqued finish that's polished yet has a rich patina with ribbed detail and the inscription chilled.

Joanna Buchanan Bee Coasters, Set of 4
Coasters made of glass beads on cotton backing.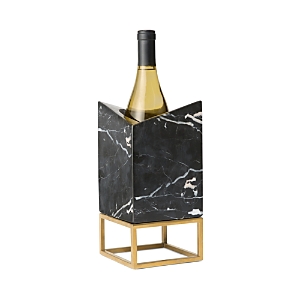 Rabbit Rbt Calacatta Marble Bottle Chiller & Stand
Includes faceted marble chiller and steel base. Naturally cool marble keeps chilled wine cold for up to 2 hours. Steel base prevents condensation on the table's surface

Corkcicle Air+
Keep wine chilled without diluting with the innovative Corksicle. Simply chill, then place in your bottle of white or bubbly between serving.

HARRISON DRINK COASTER, SET OF 4
Based on the timeless elegance of French champagne buckets, this radiant set of coasters elevates the style of any gathering. They have a subtly indented well and a smooth rim to help contain moisture and protect furniture surfaces.

HARRISON BOTTLE COASTER
Based on the timeless elegance of French champagne buckets, this radiant bottle coaster elevates the style of any gathering. Protect furniture surfaces from condensation and drips with our bottle coaster, designed with a deep bowl to securely cradle a bottle of wine while collecting moisture.


Christofle Vertigo Bottle Coaster
Silver-plated bottle coaster. Designed by Andree Putman. Approximately 6"Dia. Made in France.

Baccarat MILLE NUITS WINE COASTER
Made in France

Baccarat Chateau Baccarat Decanter
Lead-crystal wine decanter. Wide base and tapering neck aerate wine.

Saint Louis Crystal Oxymore Wine Decanter
Handcrafted decanter. Lead crystal.

Baccarat Oenology Wine Decanter
Clear full-lead crystal. Handcrafted in France.

Saint Louis Crystal Twist 1586 Bottle Stopper
Handcrafted bottle stopper. Lead crystal.