Gifts for Him

AERIN Shagreen Poker Set
Handcrafted, stylish 300-piece poker set comes in a luxurious shagreen case, includes two decks of playing cards, along with an AERIN-embossed dealer button and poker chips, all stored neatly in partitioned columns. Designed by Renzo Romagnoli, whose Italian company has been crafting classic game sets since 1972. Embossed shagreen, brass hardware, and suede lining.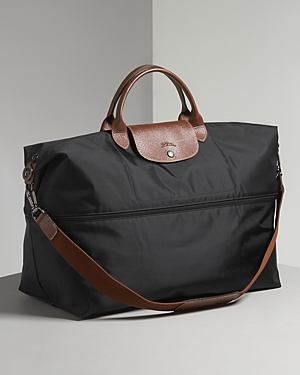 Longchamp Le Pliage Expandable Travel Duffel Nylon Weekender
Longchamp's chic nylon weekender boasts an expandable silhouette that accommodates longer trips and chronic over-packers alike. An optional, adjustable canvas strap makes it easy to sling over your shoulder when you're in transit.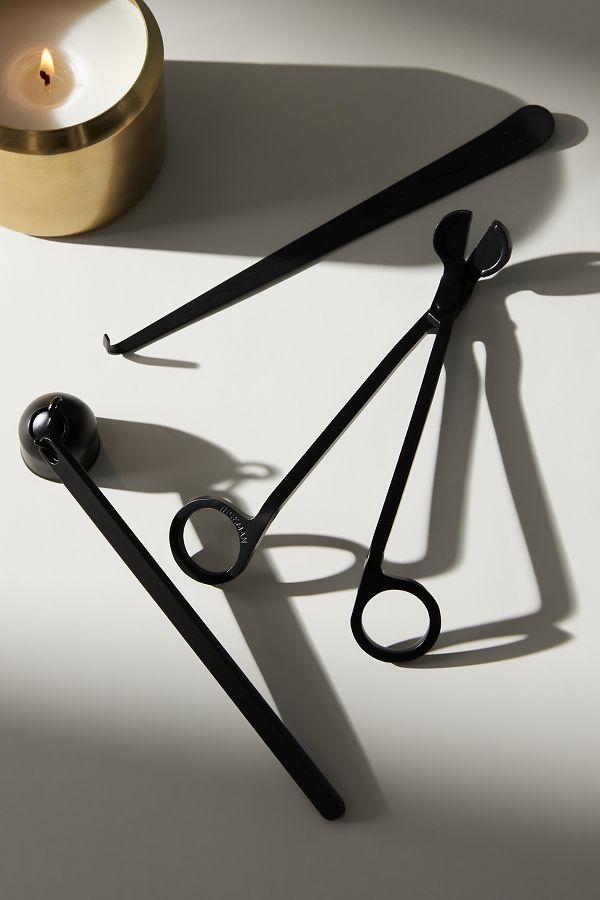 Wickman Candle Accessories Gift Set
The perfect gift for candle lovers, this accessories set includes everything you need to optimize the longevity of your favorite home fragrances.

M Clip Gold-Plated Stainless Steel Money Clip
M-Clip: The World's Finest Money Clip®—for men who expect nothing less than the best. Designed to hold an adequate amount of content, including credit cards and cash, and crafted in quality materials to stand the test of time

M Clip Gold-Plated Money Clip
M-Clip: The World's Finest Money Clip®—for men who expect nothing less than the best. Designed to hold an adequate amount of content, including credit cards and cash, and crafted in quality materials to stand the test of time.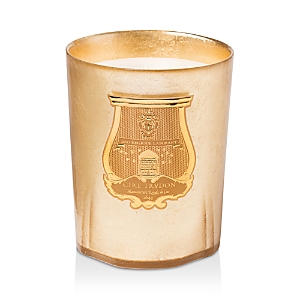 Cire Trudon Ernesto Grand Bougie Candle
Rum, oak wood and tobacco combine to aromatic effect in this indulgent candle. Made in France

Laguiole Woodcock Bolster Knife
The Laguiole knife is an enduring classic, popular with sportsman, farmers, and gentlemen for its slim, sinuous outline, a narrow, tapered blade, and high-quality construction. Ours was made in France, in the heart of the famous knife-making region of Laguiole. Traditionally, a bee is depicted on the bolster. However, we have chosen to celebrate the sport of bird hunting. A woodcock in flight adorns the handle, crafted in delicate marquetry.

Dior Beauty Sauvage Eau de Toilette, 2.0 oz.
A radically fresh composition, dictated by a name that has the ring of a manifesto. That was the way François Demachy, Dior Perfumer-Creator, wanted it: raw and noble all at once.

Baccarat Everyday Baccarat Assorted Tumblers
Six-piece set of assorted tumblers in a beribboned gift box. Lead crystal. Six-piece set includes one of each design shown. France

Guerlain Bois des Indes Candle
A spellbinding journey through the sacred history of India. Clouds of smoky woods and wafts of offerings intertwine. The sweetness of sandalwood swirls together with the scents of dried bark and spice-laden soil. Along the river, a feeling of peace settles in.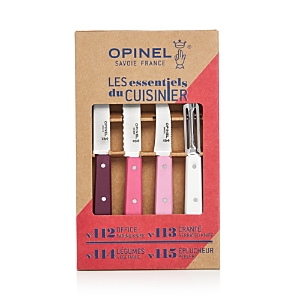 Opinel 4-Piece Essentials Knife Set
Stainless steel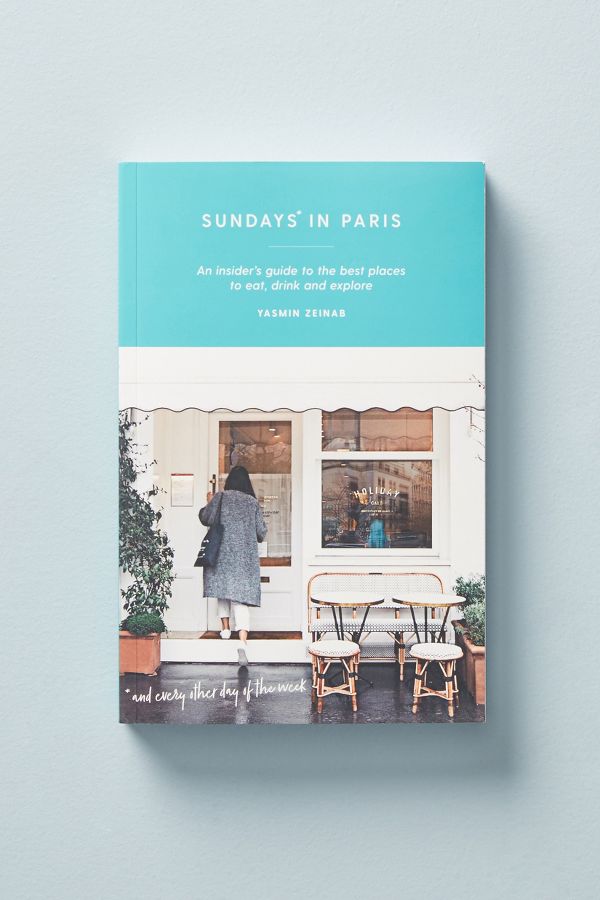 Sundays in Paris
Eat, drink, and explore the City of Light with author Yasmin Zeinab, as she takes you on a journey through Paris's growing coffee culture and brunch scene - making your Sundays even more special. Whether you're a traveler or an expat living in Paris, the walking itineraries and general tips in this book make navigating the city a breeze, so you can take in the sights and enjoy the City of Light, on any day of the week.

Michael Aram Vincent Candle
This interpretation expresses a less conventional view of the flower. Inspired by the more earnest and frenetic spirit of Vincent Van Gogh's legendary paintings, Michael Aram chose to embody the contorted, almost threatening beauty of the bloom as it transitions through each stage of its existence.


Boulangerie Jar
With a 20-year legacy, Minnesota-based fragrance label Illume is best known for its luxuriously-scented, clean-burning candles. Each signature scent is crafted by hand from all-natural, food-grade ingredients like coconut wax and essential oils, creating an inviting atmosphere wherever one is lit. The mouthwatering aromas of French desserts arise from vintage Parisian pottery replicas.

Guerlain Hiver en Russie Candle
A return to the dream of the sparkling palaces and sumptuousness of Holy Russia. The scalding-hot scented tea of a samovar blends with the smell of smoldering wood. Precious ashes of frankincense enriched with myrrh illustrate the mystical splendor of churches with golden domes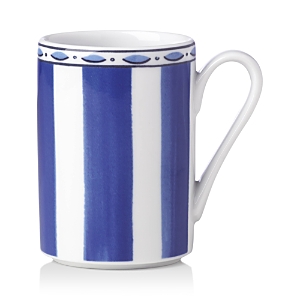 Dansk Belgium & Parisian Mug
Brimming with rustic charm, this all-purpose porcelain piece is highlighted by a classic blue and while palette with a hand painted feel.
Gifts for the Home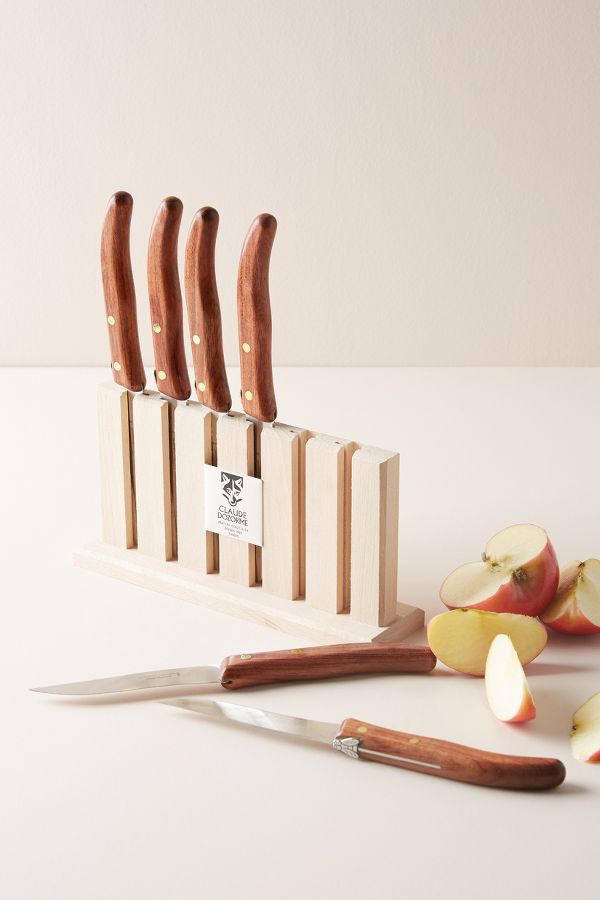 Occitan Steak Knives Gift Set
This set of classic steak knives is an elegant gift for the season that will be cherished for years to come. France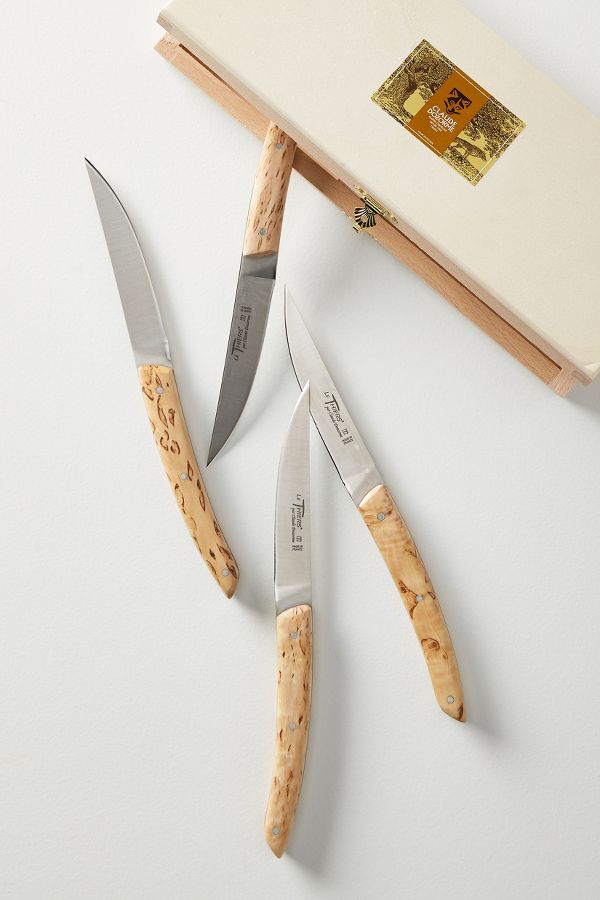 Claude Dozorme Birch Steak Knives Gift Set
This set of classic steak knives gets an unexpected, modern twist with luxe birch wood handles. Housed in a beautiful box, it's an elegant gift for the season that will be cherished for years to come. France

Kifu Paris Backgammon Tray
Kifu uses handmade techniques of elaborate inlay patterns of shagreen, shells, semiprecious stones, materials she experienced as a child growing up in her parent's studio, but interpreted in a younger quirkier way reflecting her youth. KIFU PARIS embodies whimsical elements throughout her collection. Backgammon tray with shagreen and mother-of-pearl inlay.

Baccarat Butterfly Tic Tac Toe Set
Handcrafted tic tac toe set with crystal trim. Set includes on black acrylic board, five red crystal butterflies, and five 20-karat gold and crystal diamant butterflies. France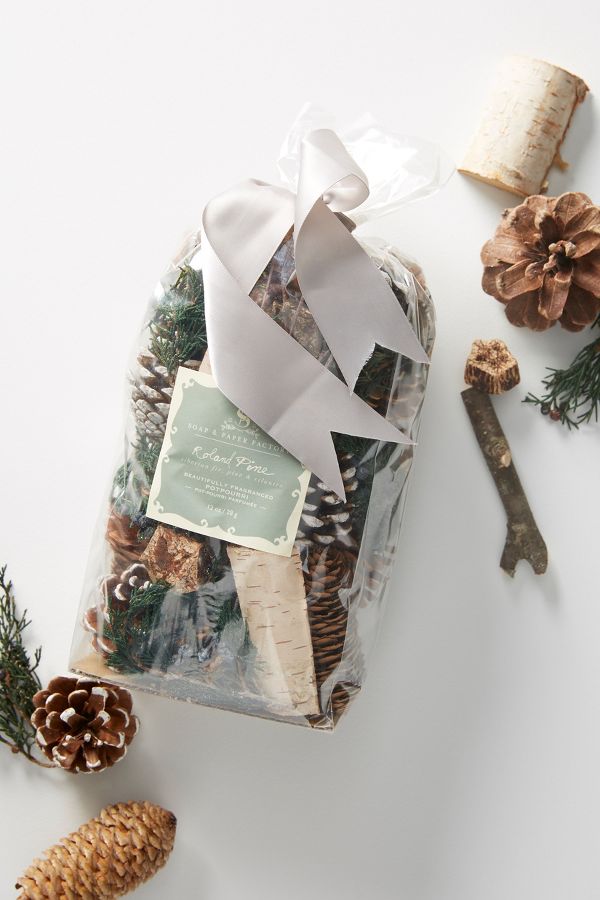 Roland Pine Potpourri
Roland Pine: a crisp blend of Siberian fir, cilantro, and citrus (WOODSY)

Baccarat Box of Assorted Wine Glasses, Set of 6
Handcrafted assorted wine glass set of lead crystal. France

Gold Playing Cards
Playing cards in shimmer gold finish. Paper and plastic.

"J'adore" Acrylic Box Neon Sign
Neon sign reads "J'adore". Acrylic box and glass.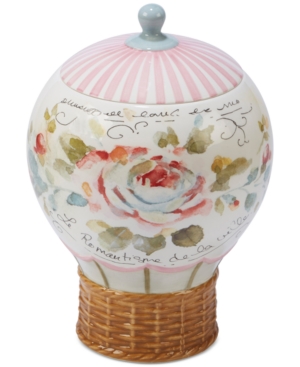 Certified International Beautiful Romance Balloon Cookie Jar
Adopt a charming look on your kitchen counter space that speaks of romantic beauty with the captivating Parisian-style lush floral, landmark and hot air balloon-inspired profile of the Beautiful Romance Balloon Cookie Jar from Certified International.

Palais des Thes Paris For Him & Her Tea Duo Set
Set includes Paris for Him black tea and Paris for Her green tea. Makes up to 100 cups of tea. Made in France.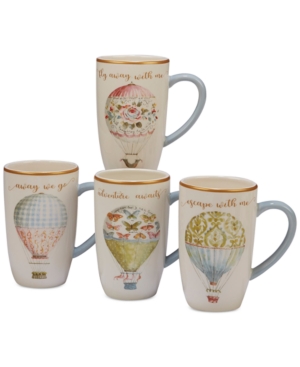 Certified International Beautiful Romance Balloon Mugs, Set of 4
A gold-tone rim adds an elegant note to these whimsical mugs from Certified International's Beautiful Romance collection, in four distinct and lovely patterns.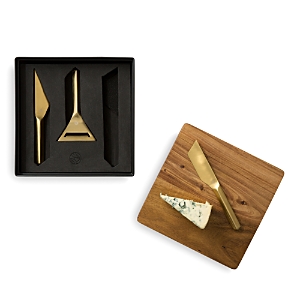 Rabbit Rbt Cheese & Knives Set
Includes 3 unique cheese knives and 1 melamine and wood case. Wood cover can be used as a cheese serving tray. Interior compartment for knife storage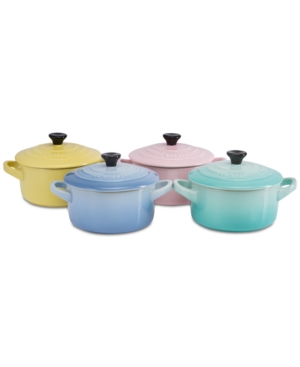 Le Creuset Sorbet Collection 8-Pc. Mini Lidded Cocottes Set
The soft colors of frozen confections combine with durable stoneware in the Le Creuset Sorbet Collection's multi-hued sets suited for sweet single servings.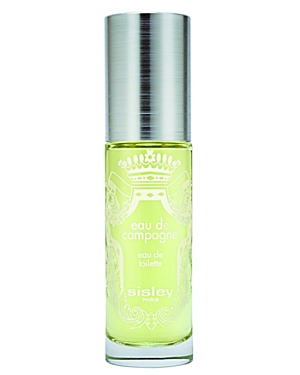 Sisley-Paris Eau de Campagne
Unique and exclusive, Eau de Campagne is a breath of fresh air, a breeze wafting straight in from the country, bearing with it a sense of well-being for every day. Its daring, dynamic, enveloping fragrance simply beckons you to relax and get away from it all. A fragrance for two. Bright, sparkling and elegant, Eau de Campagne is a light and luminous composition full of surprises - a real feel-good fragrance for both men and women.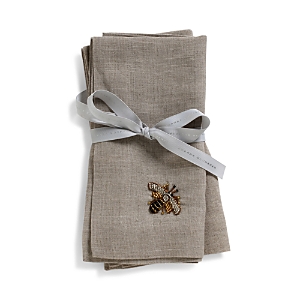 Joanna Buchanan Bee Dinner Napkins, Set of 2
Gold-tone bee embroidery. Linen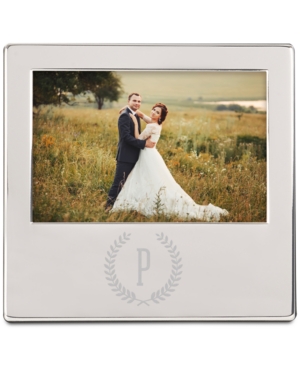 Cathy's Concepts Personalized Picture Frame
Understated and chic, this picture frame from Cathy's Concepts surrounds a photo in sophistication. A single initial adds a personal touch to a favorite memory.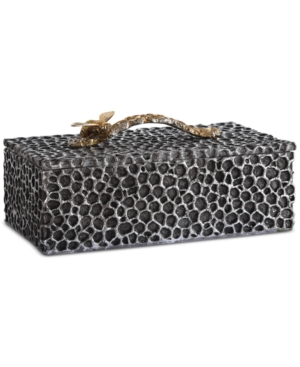 Uttermost Hive Aged Black Lidded Box
Uttermost's Hive lidded box adds lively dimension to tabletop organization with a striking honeycomb design and gold-tone metallic handle with a sweet honeybee accent.

Agraria Monique Lhuillier Diffuser, 7.4 oz.
Agraria's Citrus Lily is a fresh and sophisticated bouquet of orange blossoms, gardenias and jasmine, blended with freesia, ylang-ylang, sandalwood and musk. This boldly modern and romantic fragrance is a creative collaboration between America's iconic home fragrance company, Agraria, and Monique Lhuillier, one of America's foremost fashion designers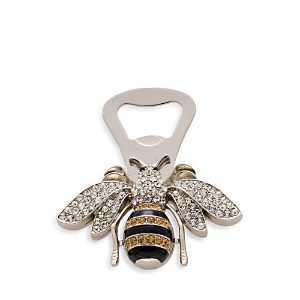 Joanna Buchanan Bee Bottle Opener
Stainless steel/glass/enamel/zinc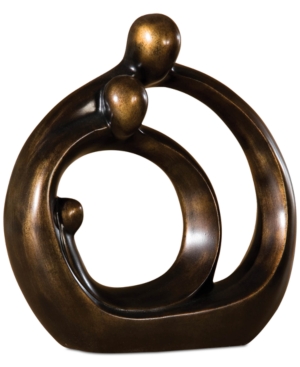 Uttermost Family Circles Bronze Figurine
Concentric circles and a modern figural design symbolize the unity of family making Uttermost's Family Circles figurine a charming addition to tabletop and office decor.

Gourmet Salt & Pepper Kit in Wooden Gift Box
Various black and white peppers and specialty salt—sourced from all over the world. Made in France.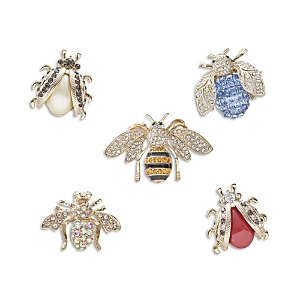 Joanna Buchanan Mini Bug Decorative Clips, Set of 5
Zinc/glass/resin

Couzon Louis Assorted Steak Knives, Set of 6
18/10 stainless steel. Oak wood handle. Dishwasher safe.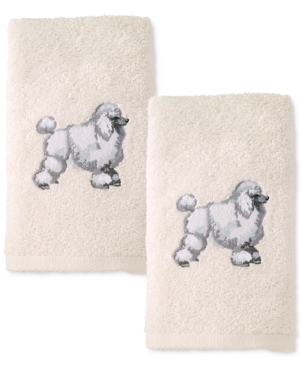 Avanti Dog 2-Pc. Cotton Hand Towel Set
Perfect for a pet-lover, the Avanti Dog set of two hand towels features welcoming canine designs on plush cotton terry.
Gifts for Her

Lipault Fall For You Carryon Spinner Luggage
Fall for You is a printed plant motif that surfs on the pixelated floral trend, with an extremely trendy 'crochet effect' innovation. Fast turns. Sharp curves. Speed bumps. Go anywhere and in any direction with this spin-savvy carryon suitcase. Its four wheels turn 360°.

Lipault Fall For You Toiletry Bag
Fall for You is a printed plant motif that surfs on the pixelated floral trend, with an extremely trendy 'crochet effect' innovation. There's a bit of retro style in this larger kit with a framed opening that allows you to see everything stashed inside.

Assouline Eternally Ritz Book
A look inside the legendary Ritz hotel in Paris, the story of its founder Cesar Ritz, how is ideas revolutionized the hospitality industry, anecdotes of famous celebrities and personalities who lived there or stayed there. Silk hardcover printed in five colors.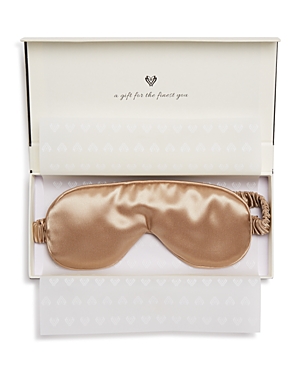 Mari Ann Silk Charmeuse Silk-Filled Sleep Mask

Silk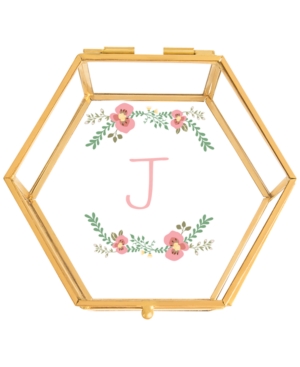 Cathy's Concepts Floral Personalized Glass Keepsake Box
A stylish memento with a charming floral motif, this hand-blown glass box from Cathy's Concepts is a lovely way to show off trinkets and treasures. This wonderful gift is a delightful accent for a dresser, vanity or desk.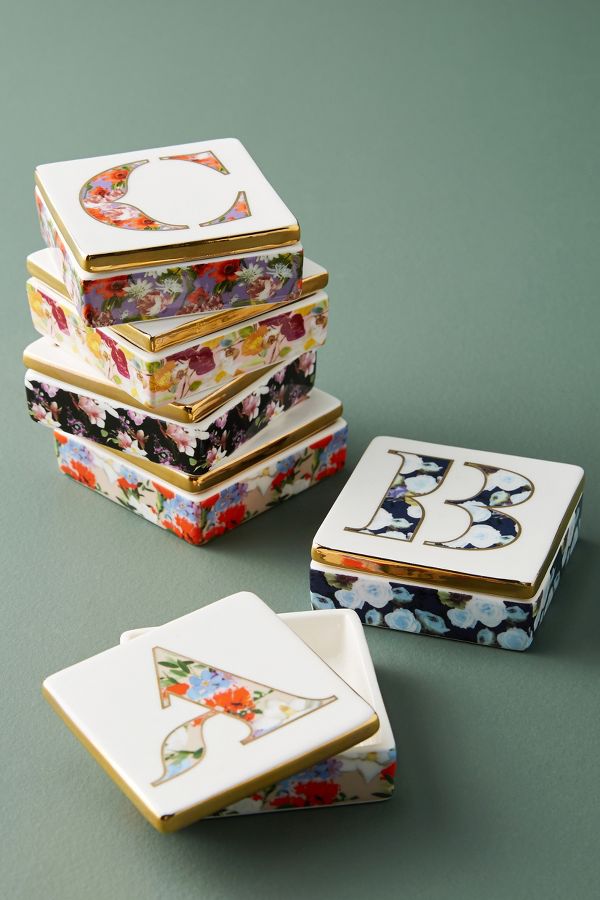 Monogram Lidded Jewelry Box
Handpainted stoneware; hand-applied decal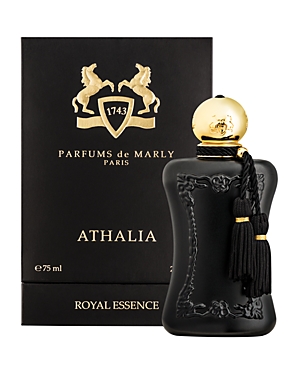 Parfums de Marly Athalia Eau de Parfum
Mystical, powerful and refined. Athalia Eau de Parfum, an unapologetically feminine fragrance draws its sophistication from the courts of King Louis Xv. Enchanting Athalia opens with a mysterious swirl of smoky incense, blended with the softness of rose and the sting of bitter orange.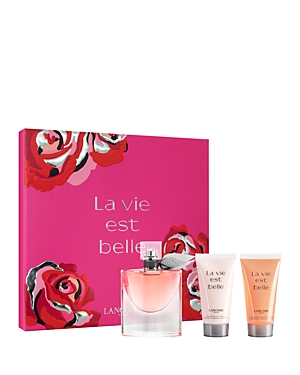 Lancome La Vie est Belle Eau de Parfum Gift Set ($119 value)
La vie est belle, a French expression meaning Life is beautiful. Universal yet personal, Lancome's femininity is a choice embraced by women, not an imposed standard. The choice to live one's life and fill it with beauty. Your own way. Lancome has long fostered this conviction and shares it today with all women in the form of an exceptional creation. The fragrance of joyful femininity and happiness. The fragrance that makes life more beautiful.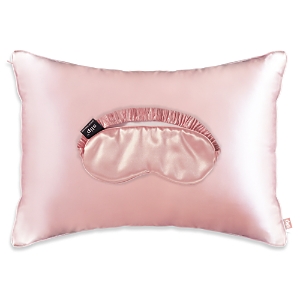 slip Silk Travel Set
Set includes: travel pillow with slipsilk pillowcase; sleep mask. Sleep mask has a silk-covered elastic band. Embroidered logo at corner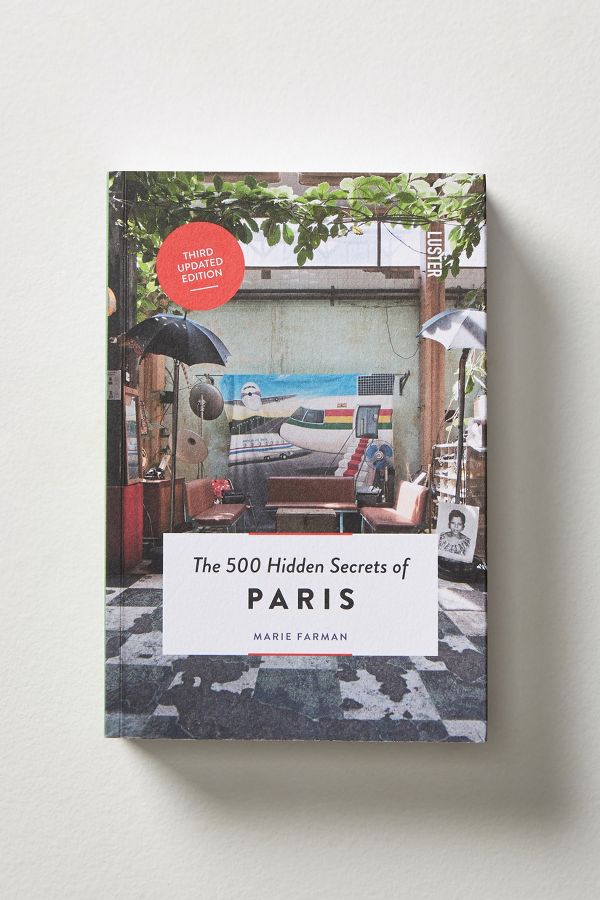 The 500 Hidden Secrets of Paris
Written by residents of The City of Lights, The 500 Hidden Secrets of Paris covers 500 must-know addresses relating to food and drink, accommodation, shopping, and culture. From corner bistros to little-known scenic lookouts, this guide is a must-have for any traveler looking to discover and enjoy the real Paris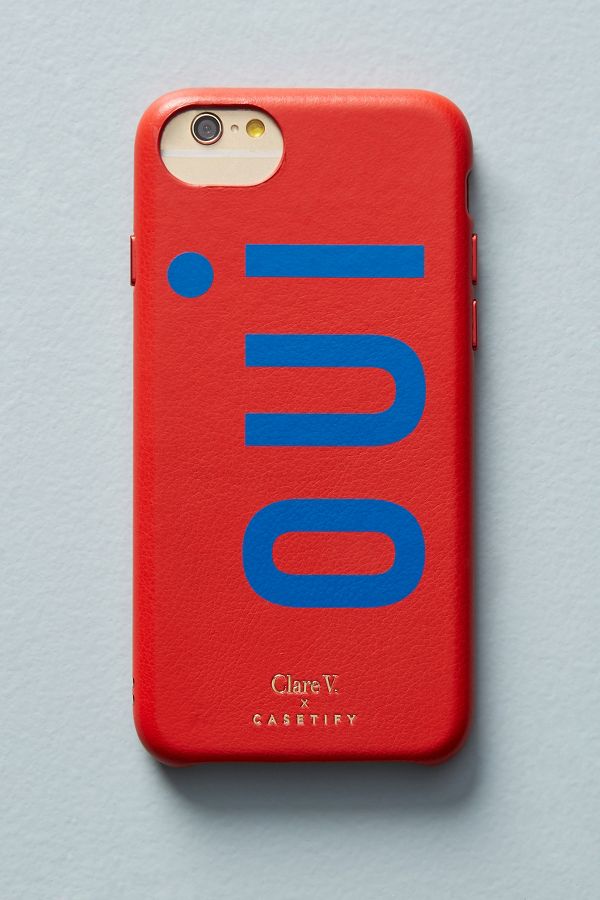 Oui Leather iPhone Case
Designed by Clare V. The chic French sensibility that defines her luxe handbags transforms this phone case into a stylish accessory.

Baccarat Lucky Butterfly, Iridescent Diamante
Butterfly made of lead crystal. France

Mary Jurek Melitta Candle Snuffer with Bee
Stainless steel and brass candle snuffer.

Lipault Wheeled Weekend Bag Luggage
Lightweight, durable wheeled weekend bag. Silky nylon twill.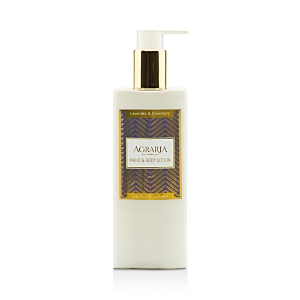 Agraria Lavender & Rosemary Hand & Body Lotion
French lavender and Italian rosemary pair with bergamot and English amber in this velvety hand and body lotion, featuring premium emollients, vitamin E and extracts of marine algae for antioxidant properties.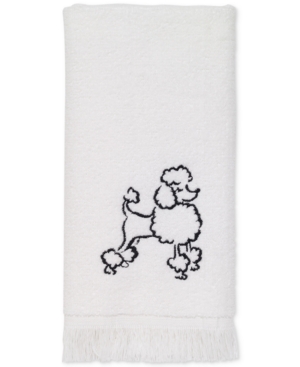 Avanti Chloe Bath Collection
Add some fun, colorful style to your bathroom essentials with the Chloe bath collection from Avanti.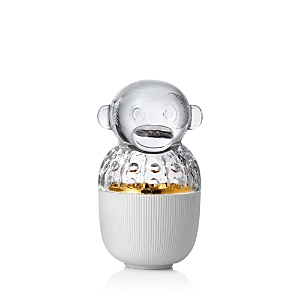 Baccarat The Zoo Monkey
A charmingly plump silhouette pairs with luxe cut details in this enigmatic statuette, featuring small diamond cuts around the face and a striking porcelain base. A subtle gold band completes the charming figure with a festive flourish.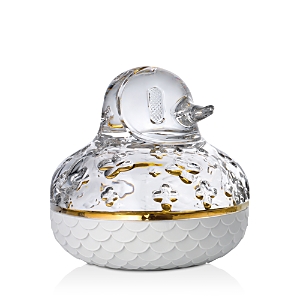 Baccarat The Zoo Duck
A charmingly plump silhouette pairs with luxe cut details in this enigmatic statuette, featuring scalloped duck feathers, small diamond cuts around the face and a striking porcelain base. A subtle gold band completes the charming figure with a festive flourish