Gifts for Him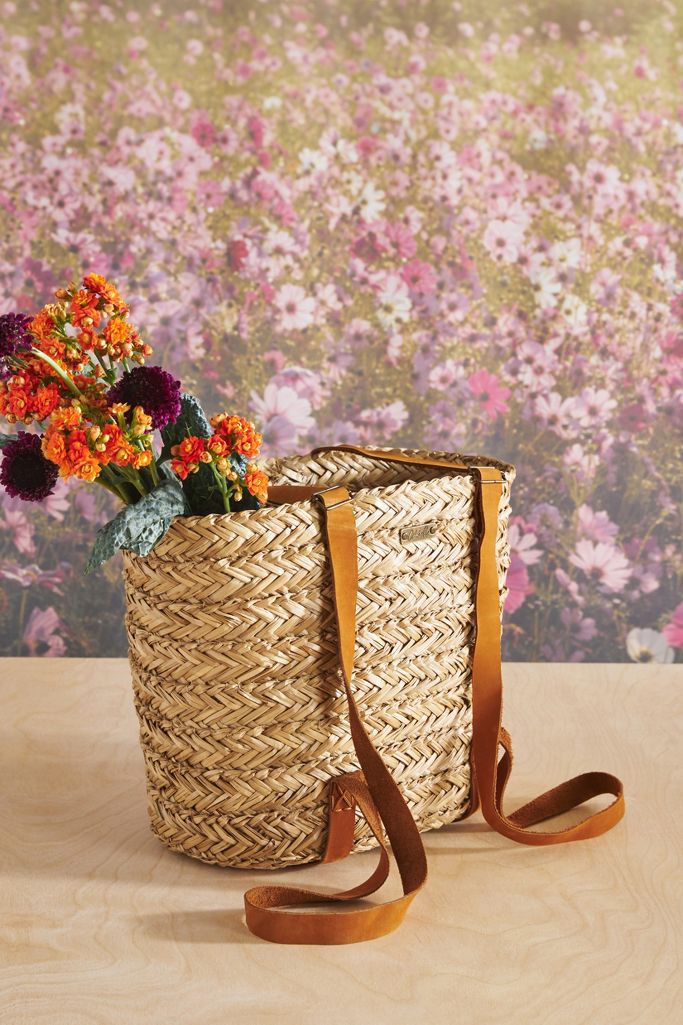 Olli Ella Soukie Backpack
Handwoven from seagrass with elegant leather accents, this versatile backpack is a must-have accessory for weekend trips to the market and beach picnics.

Gentlemen's Hardware Charging Cable Key Chain
With a handy carabiner to clip onto your purse, keys, or backpack, this key chain comes with a lightning cable that ensures your phone will always be fully charged.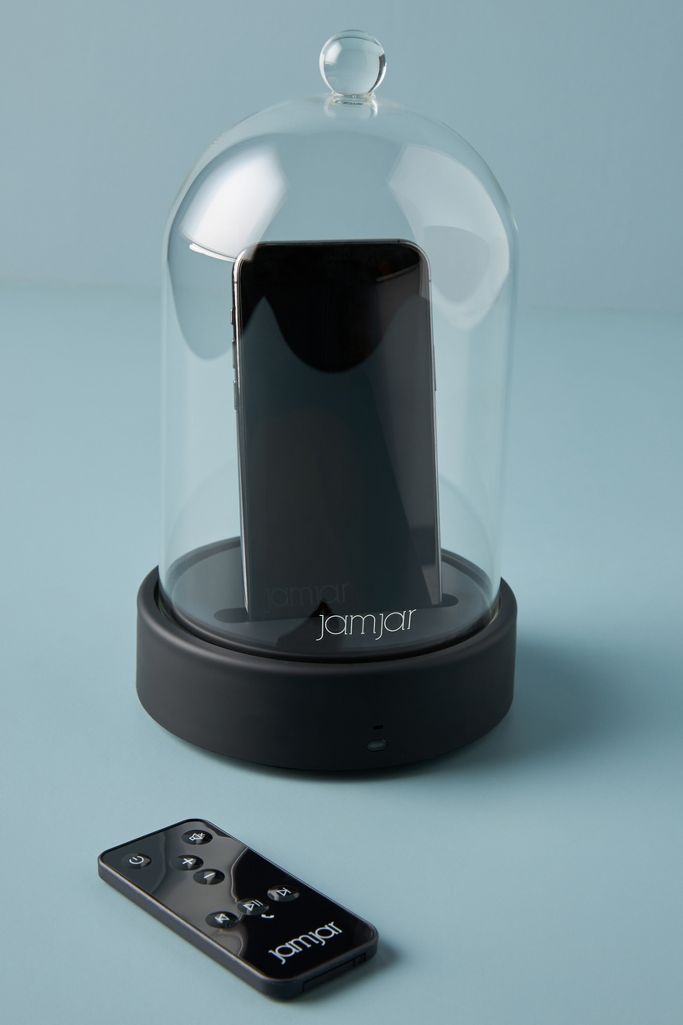 Jam Jar Cloche Portable Speaker
Play music wirelessly, listen to your favorite podcasts, and answer incoming calls, all with your device housed inside this stylish glass cloche speaker. Not only does this elegant bell jar design fit effortlessly into your home's decor, it also provides high-quality, 360-degree sound for you to enjoy every day.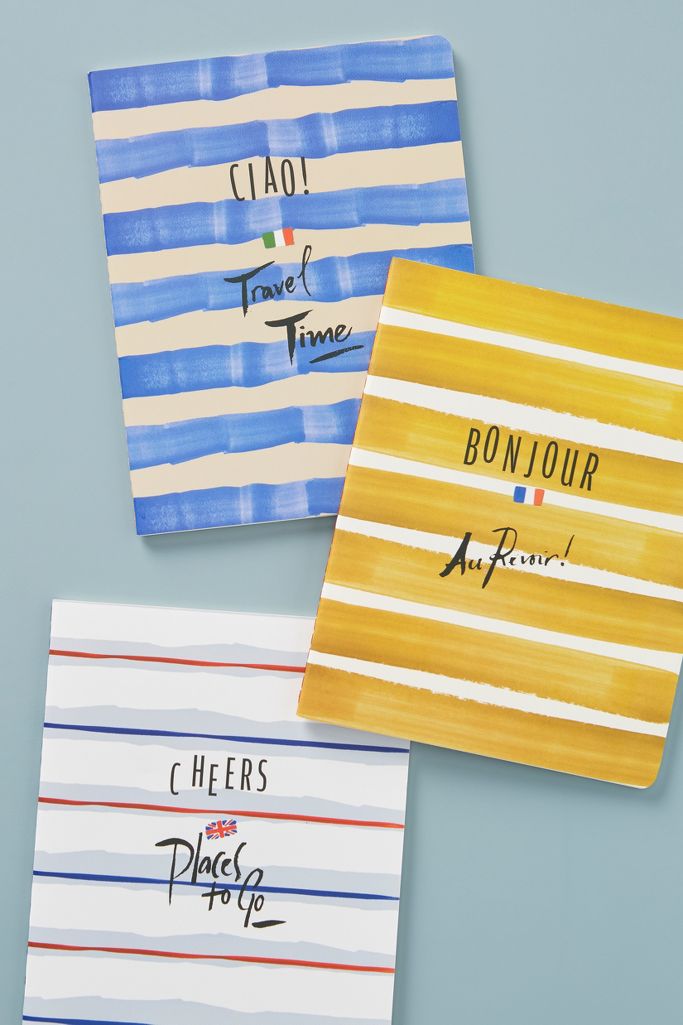 Ciao Journals, Set of 3
This travel-inspired journal set makes the perfect gift or stocking stuffer for your favorite globetrotter.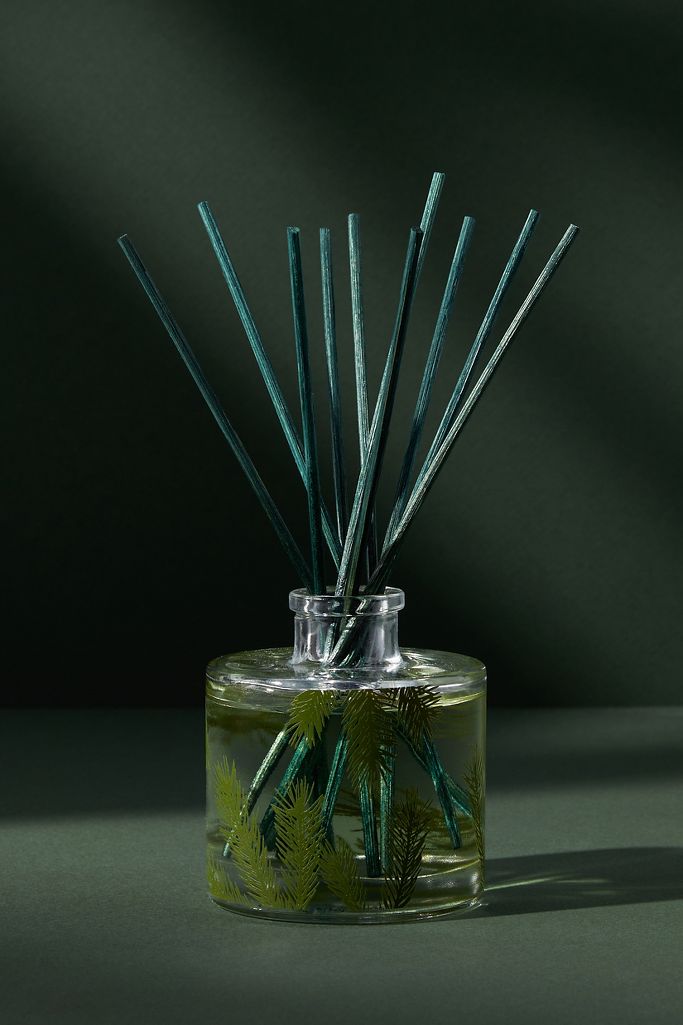 Frasier Fir Reed Diffuser
Featuring a beautiful pine needle design, this reed diffuser imparts a crisp, forest-inspired scent in any cozy corner or room of your home.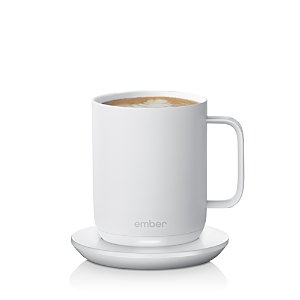 Ember Gen 2 Mug, 10 oz.
Temperature-controlled mug lets you set your preferred beverage temperature and the mug maintains it for an hour. Includes: mug, charging coaster, power adaptor and quick-start guide

Laguiole Grill Set
For the serious grilling aficionado, this grilling set is the ultimate in efficiency, design, craftsmanship, and durability. Crafted by Laguiole, a renowned French knifemaker, this set comes with a fork, knife, spatula and tong set, perfect for flipping, slicing, piercing, and more. And it's all rolled up in a gorgeous leather case, perfect for storage and travel. Set of 1 grill fork, 1 grill knife, 1 spatula, 1 set of tongs, leather case. Swedish Sandvik stainless steel, wood. France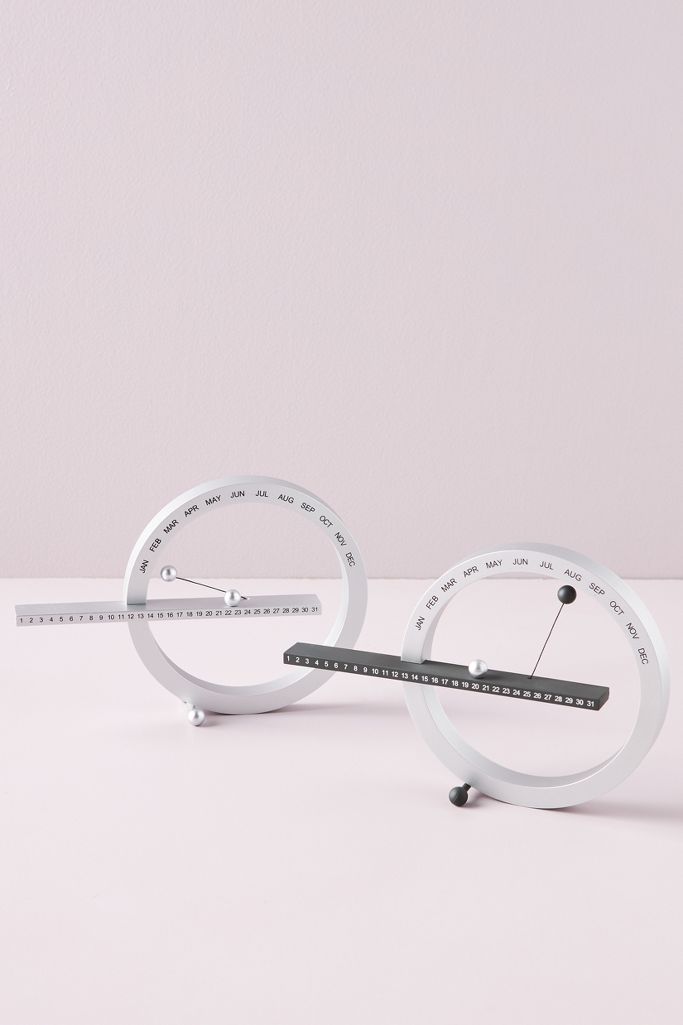 Perpetual Calendar
Originally designed by Gideon Dagan in 1998, this innovative calendar features two magnetic balls that you simply move to mark the date and month. Made to be used year after year, this piece can be mounted to a wall or placed on a desktop for a unique yet functional decoration.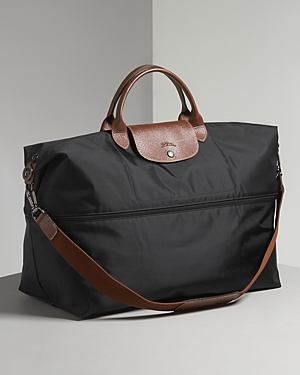 Longchamp Le Pliage Expandable Travel Duffel Nylon Weekender
Longchamp's chic nylon weekender boasts an expandable silhouette that accommodates longer trips and chronic over-packers alike. An optional, adjustable canvas strap makes it easy to sling over your shoulder when you're in transit.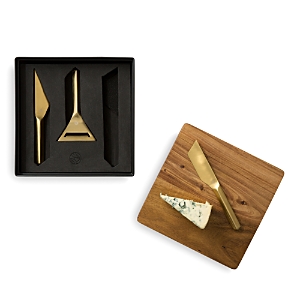 Rabbit Rbt Cheese & Knives Set
Includes 3 unique cheese knives and 1 melamine and wood case. Wood cover can be used as a cheese serving tray. Interior compartment for knife storage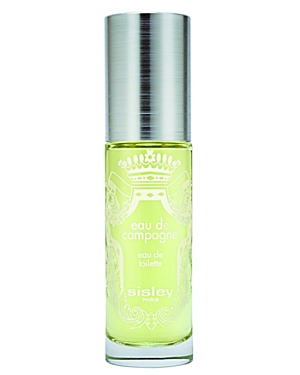 Sisley-Paris Eau de Campagne
Unique and exclusive, Eau de Campagne is a breath of fresh air, a breeze wafting straight in from the country, bearing with it a sense of well-being for every day. Its daring, dynamic, enveloping fragrance simply beckons you to relax and get away from it all. A fragrance for two. Bright, sparkling and elegant, Eau de Campagne is a light and luminous composition full of surprises - a real feel-good fragrance for both men and women.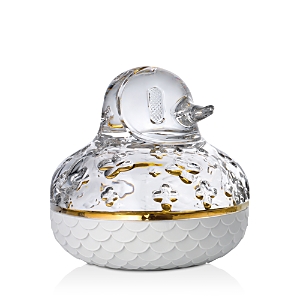 Baccarat The Zoo Duck
A charmingly plump silhouette pairs with luxe cut details in this enigmatic statuette, featuring scalloped duck feathers, small diamond cuts around the face and a striking porcelain base. A subtle gold band completes the charming figure with a festive flourish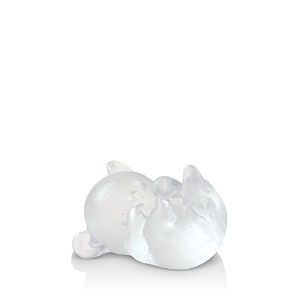 Lalique Small Lying Panda Sculpture
Nature was the prime source of inspiration for our founder René Lalique. Though separated by some 130 years and a continent, the Chinese artist Han Meilin draws the same breath of inspiration. Han Meilin chose the name Meng-Meng, meaning 'dream' for the little female, paying homage to Yuan-Meng, the first panda to be born in France, at Beauval Zoo (Loir-et-Cher) in 2017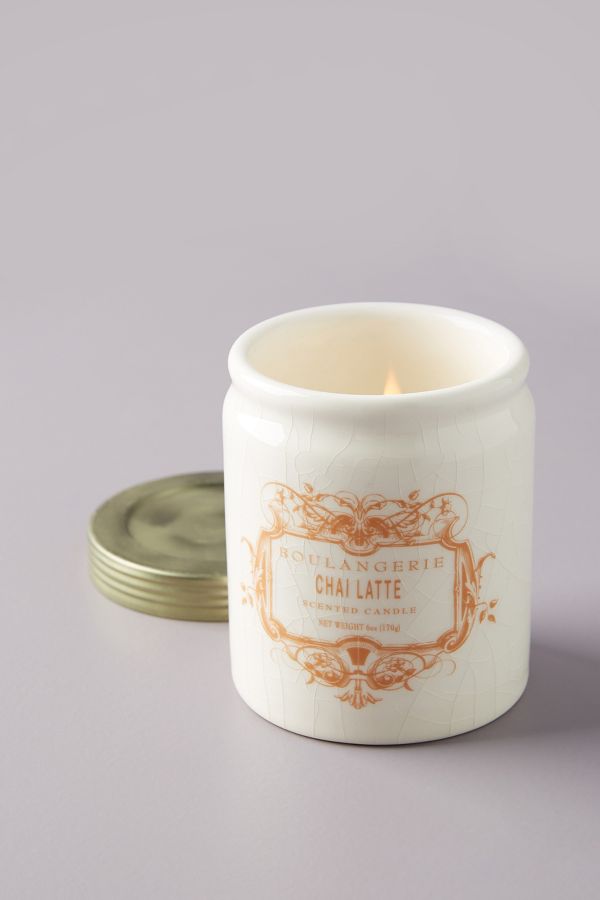 Boulangerie Jar
With a 20-year legacy, Minnesota-based fragrance label Illume is best known for its luxuriously-scented, clean-burning candles. Each signature scent is crafted by hand from all-natural, food-grade ingredients like coconut wax and essential oils, creating an inviting atmosphere wherever one is lit. The mouthwatering aromas of French desserts arise from vintage Parisian pottery replicas.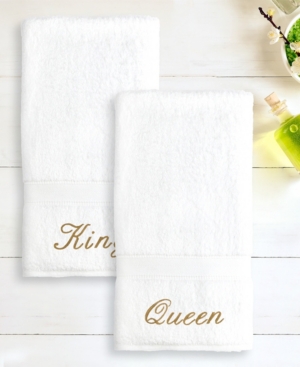 Linum Home 100% Turkish Cotton "King" and "Queen" 2-Pc. Hand Towel Set
These extra plush white terry hand towels are made from high-end Turkish cotton and embroidered with "King" and "Queen". The 700 Gsm hand towels are made for five-star luxury hotels and become softer and more absorbent with every wash.
Gifts for the Home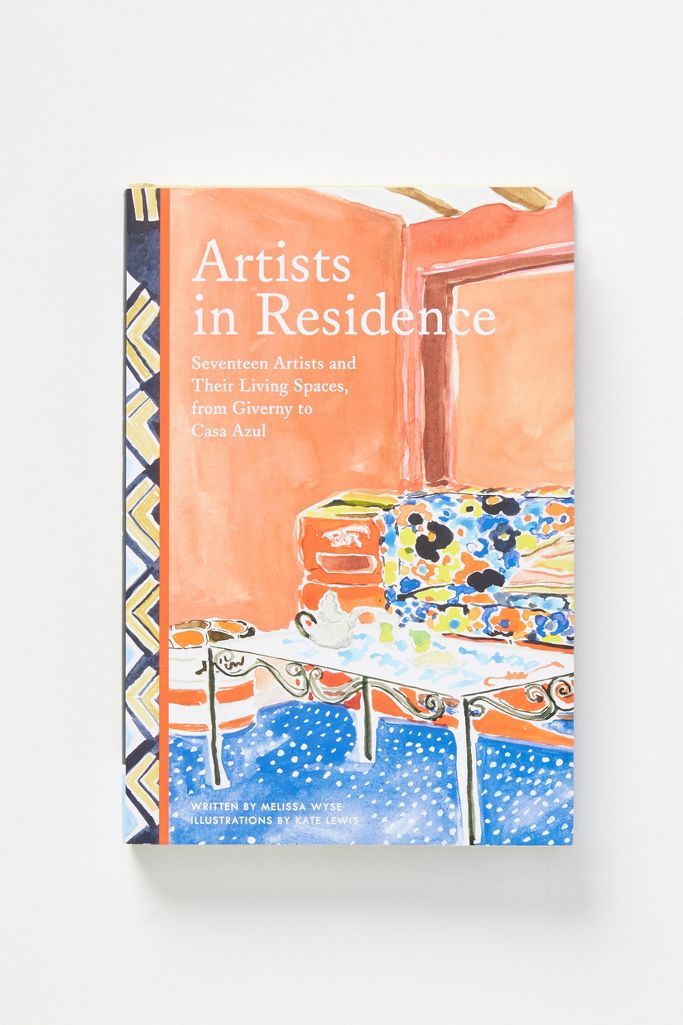 Artists In Residence
This charmingly illustrated book invites you to peer behind the closed doors of 17 legendary artists' homes - from Georgia O'Keeffe to Henri Matisse.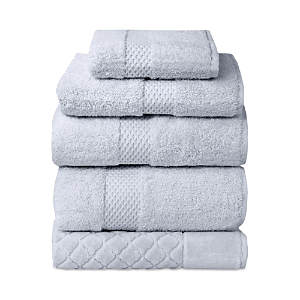 Yves Delorme Etoile Bath Sheet
Etoile Bath Towel
Etoile Guest Towel
Etoile Wash Cloth

Asungtaba Bicycle Basket
This natural grass bike basket is hand woven by a group of Ghanian weavers commissioned by House of Talents - an organization that supports fair-trade artisans in developing countries. Whether used for small grocery trips on your bike, or simply as a fashion statement, this exquisitely crafted basket is sure to be a conversation piece.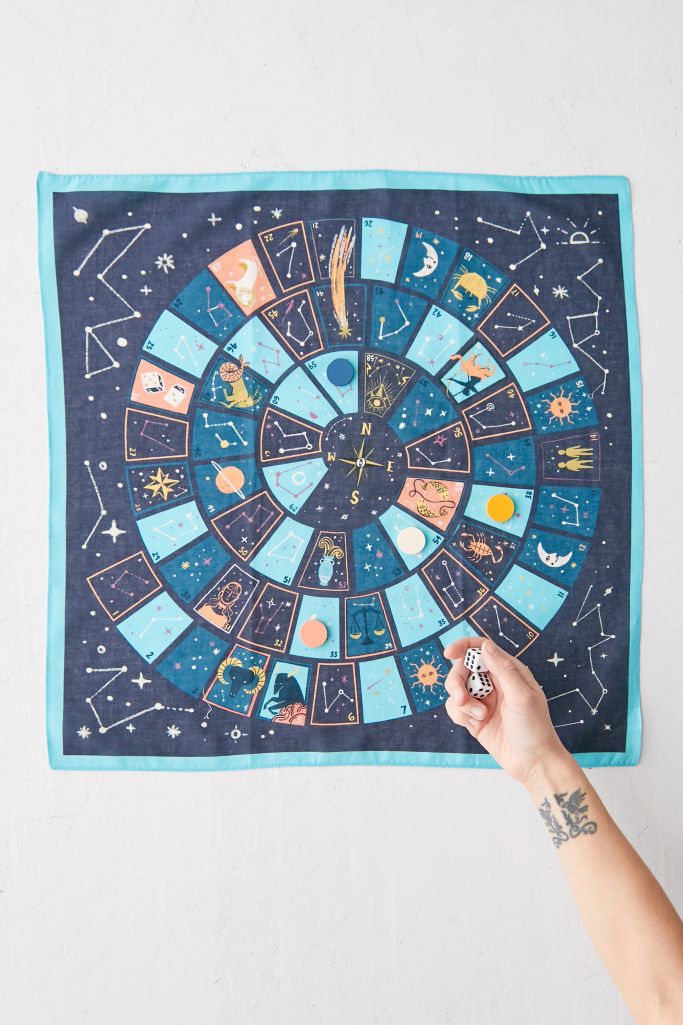 Zodiac Race Party Game
Channel your star sign and race through the zodiac with this party game. Comes with a bandana game board that can be used to play or as an accessory after you've won.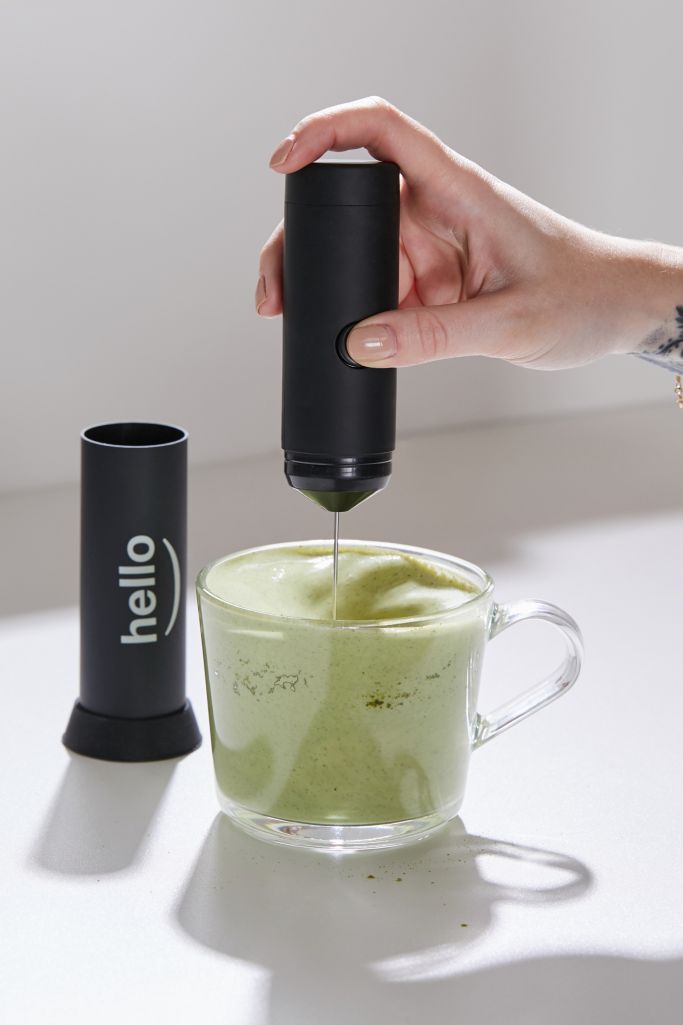 Handheld Milk Frother
Perfect for brewing the perfect, lightest cup, this handheld milk frother is made from BPA-free, food-grade plastic and stainless steel. Motorized frother ensures light, fluffy milk. Battery powered.

Recycled Glass Storage Jar
With a vintage-inspired tint and cork lid, this recycled glass jar offers endless possibilities for your kitchen. Tuck it in your pantry to store dried fruits, nuts, or grains, or use it as a decorative accessory for a center island.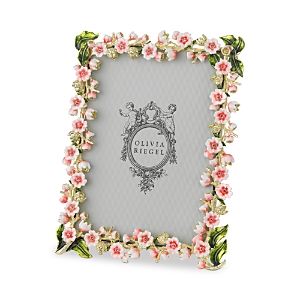 Olivia Riegel Bella Frame, 5 x 7
Handcrafted in gold-tone finish pewter, handset with pink and clear European crystals and hand-enameled flowers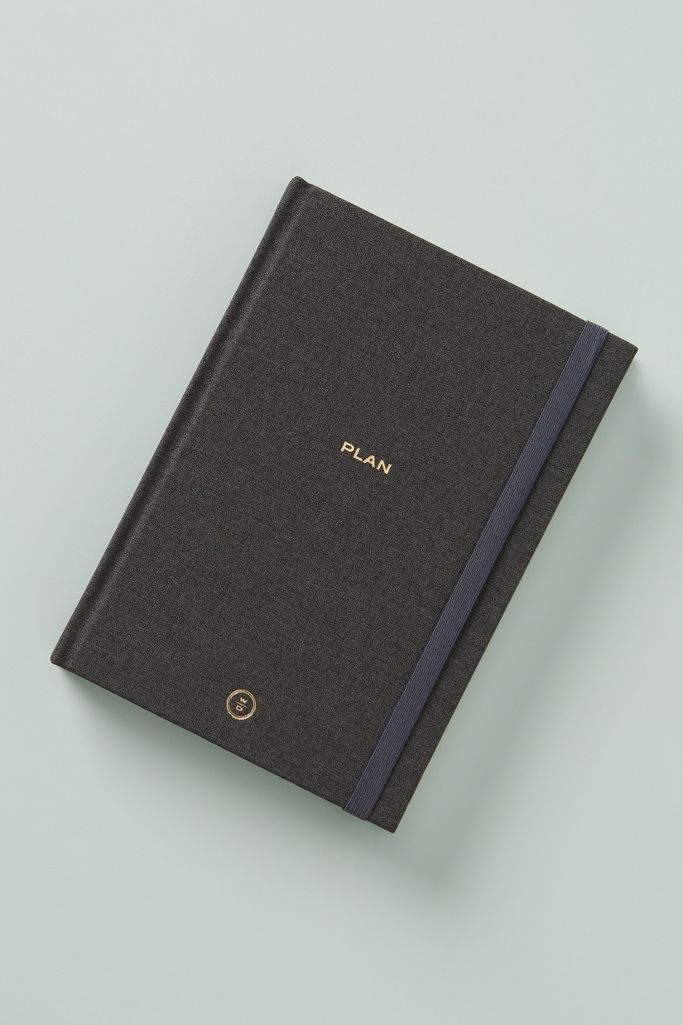 Wit & Delight 2021 Planner
Begin planning for the new year with this lay-flat planner that helps you keep track of important dates, hopes, and goals for each month.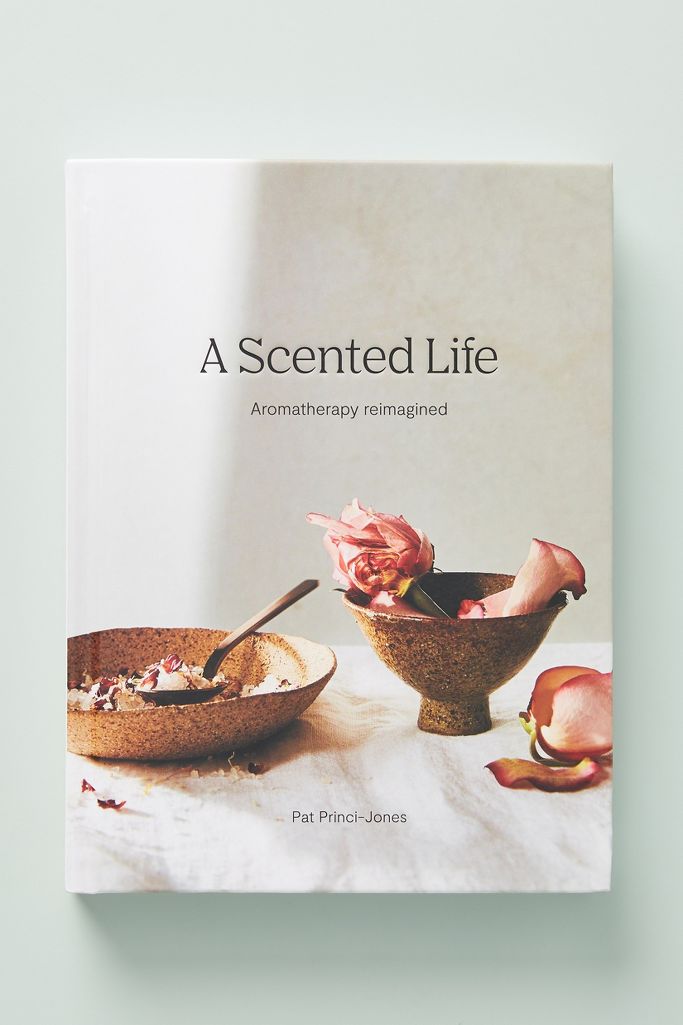 A Scented Life
With an emphasis on breathwork and developing an appreciation for scented oils, this guide takes newcomers and veterans alike on a journey through the practice of aromatherapy.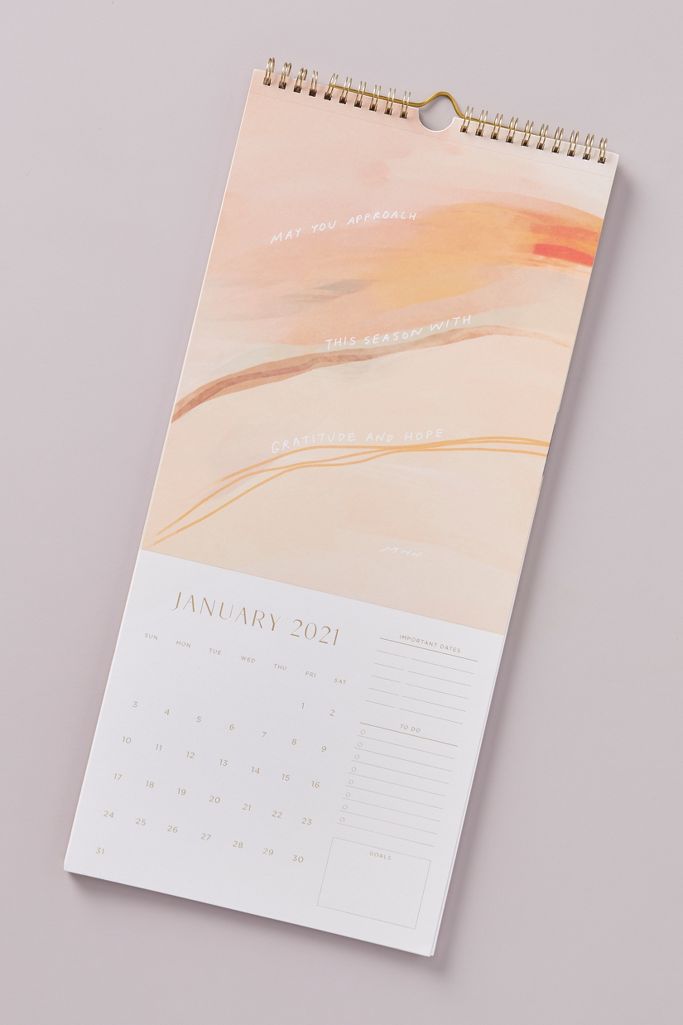 Morgan Harper Nichols 2021 Wall Calendar
Morgan Harper Nichols is a writer, musician, and visual artist with a passion for personal narrative. In 2017, Nichols invited people around the world to share their triumphs, stories, and struggles anonymously through her website. Since then, Nichols has drawn inspiration from these stories to create lyrical letters and illustrations with an emphasis on love, community, and support.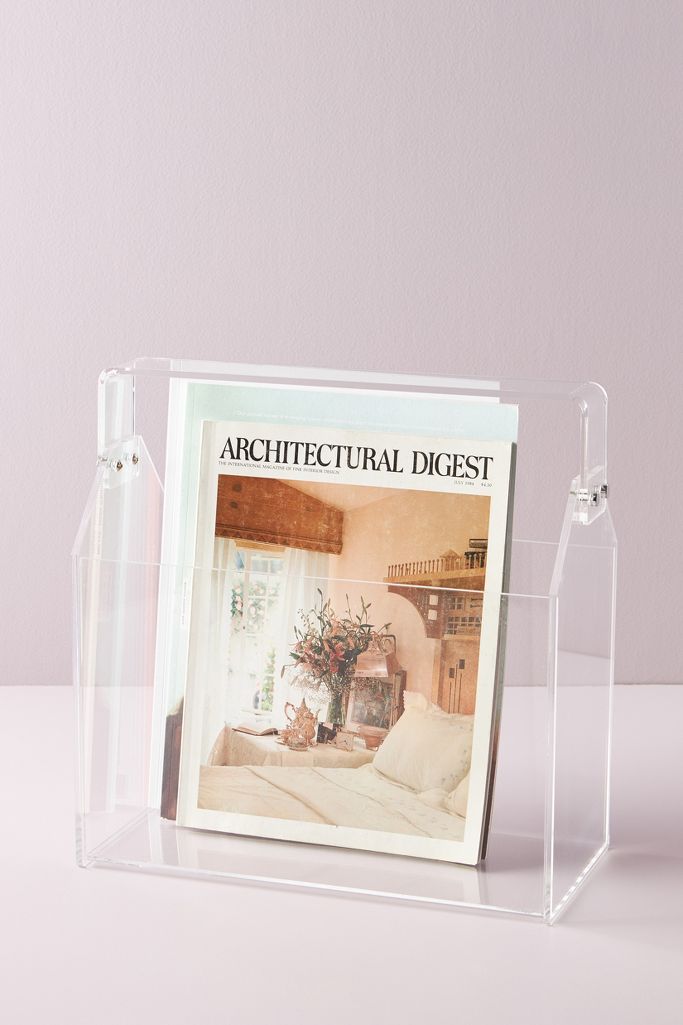 Acrylic Toolbox Magazine Holder
Designed in the shape of a classic toolbox, this acrylic holder stylishly displays your favorite magazines and monthly subscriptions.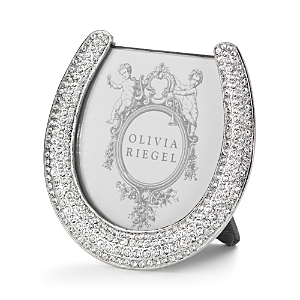 Olivia Riegel Crystal Horseshoe Frame, 3.5 x 3.5
Pewter/Swarovski® crystals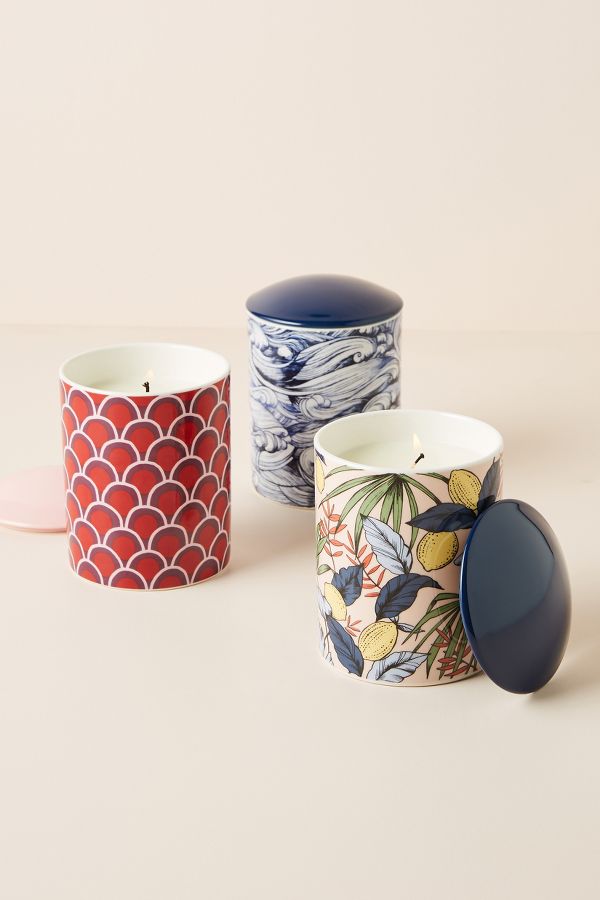 L'or de Seraphine Ceramic Candle
Understanding the power of aromatherapy and design firsthand, sisters Dara and Laina Weiss decided to fuse these transformative forces together with their brand L'or de Seraphine. Through carefully crafted scents and decorative vessels, each candle turns your space into a personal sanctuary of poetic ambience and sweet, fragrant sentiment.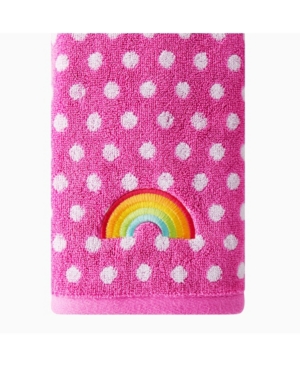 Saturday Knight Ltd Rainbow Cloud 2 Piece Hand Towel Set
Connect the dots with the jaunty pink and white polka dot rainbow cloud hand towels. This cheerful palette features and embroidered rainbow and will coordinate with other towels for a playful mix in the bathroom.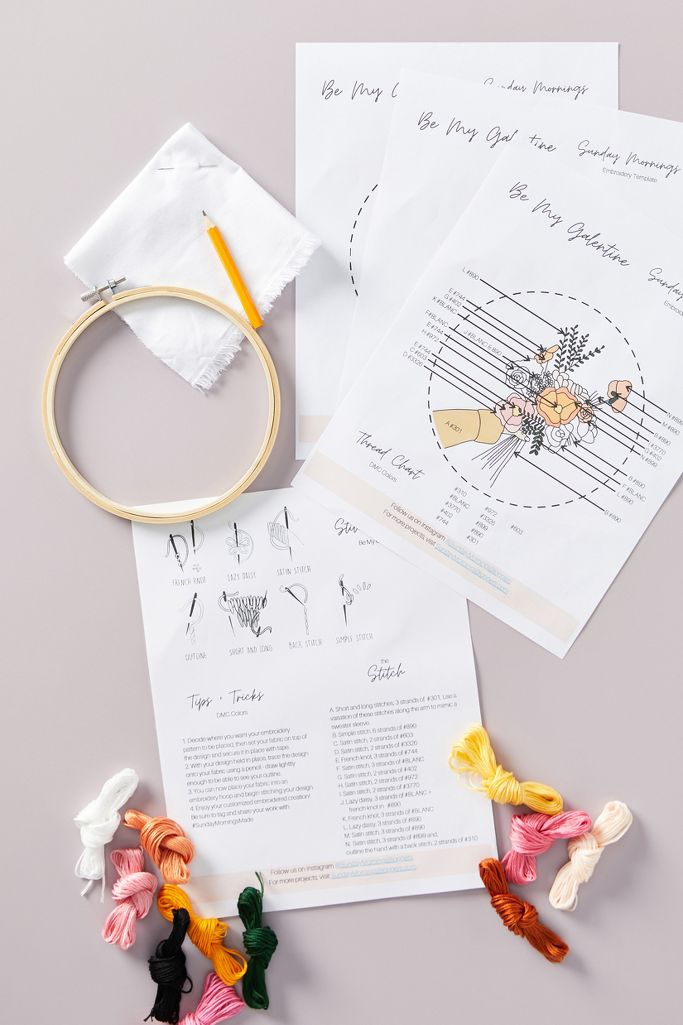 Galentine Bouquet Embroidery Kit
This hand-embroidery kit comes with everything you need to create a embroidery in a 6" hoop. With instructions that guide you through the stitches, it makes a great introduction to this handicraft and leaves you with a beautiful piece of art for your walls!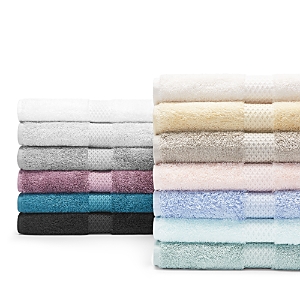 Yves Delorme Etoile Bath Towels
Crafted from a blend of fine, luxurious Egyptian cotton and natural modal, Yves Delorme Etoile bath collection towels offer extra softness, durability and absorbency and dry faster than pure cotton towels. The detailed dobby features a unique star pattern.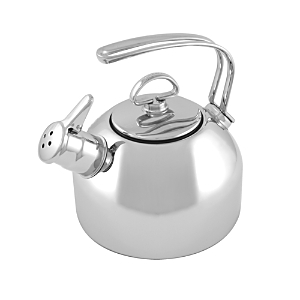 Chantal Stainless Kettle
A warm and charming addition to your home, this striking Teakettle features the genuine Hohner harmonica whistle that plays two notes and sounds like a freight train. A perfect balance of form and function, this 2.5-quart Teakettle has a uniquely curved handle that comfortably follows the curve of your hand.
Gifts for Her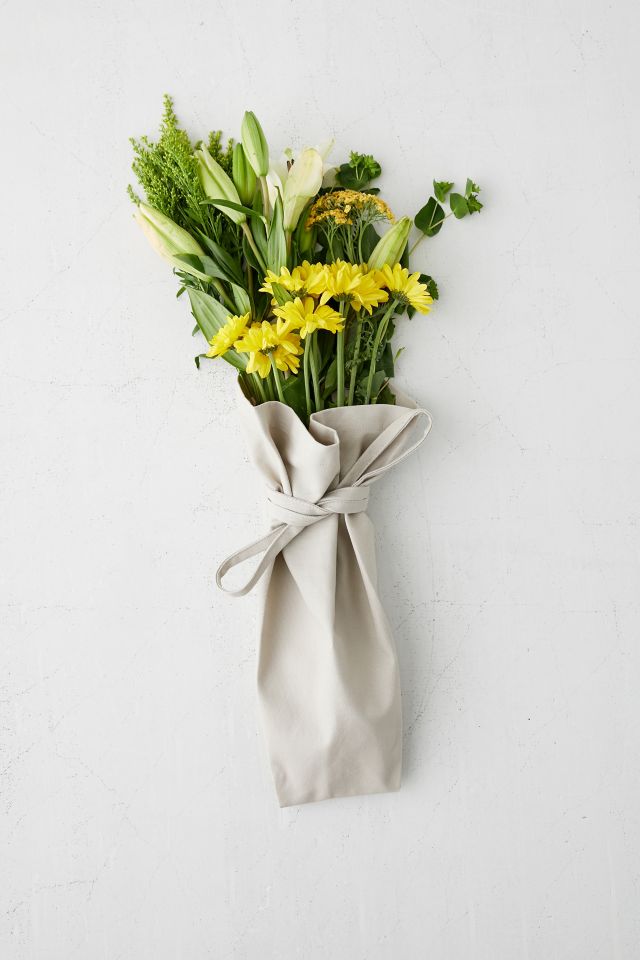 Flower Tote Bag
Grab a bouquet of fresh blooms from your local farmer's market with this cleverly designed tote bag. Constructed with flowers in mind, it features a tapered silhouette with a slit along the bag seam for threading the straps through to hold your bouquet secure.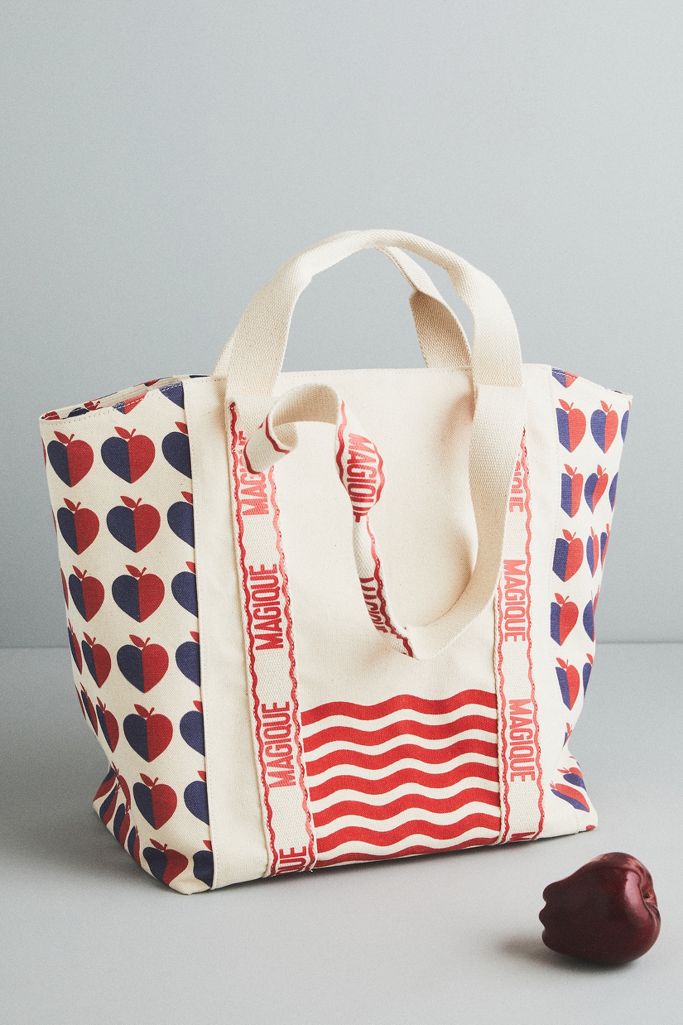 Hotel Magique for Anthropologie Love and Magique Tote Bag
Designed by Hotel Magique in collaboration with Anthropologie, this playfully printed tote bag offers plenty of pockets for organization - making it a perfect pick for a day at the beach or a trip to the farmer's market.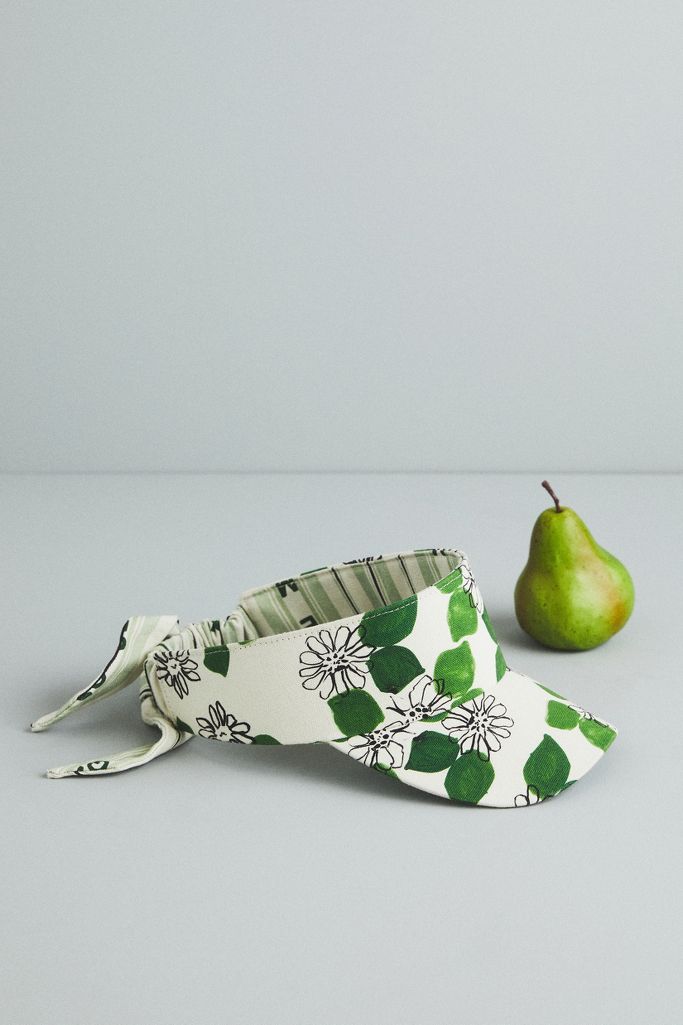 Hotel Magique for Anthropologie Love and Magique Visor
Designed by Hotel Magique in collaboration with Anthropologie, this playfully printed visor invites a bit of artful charm to your day.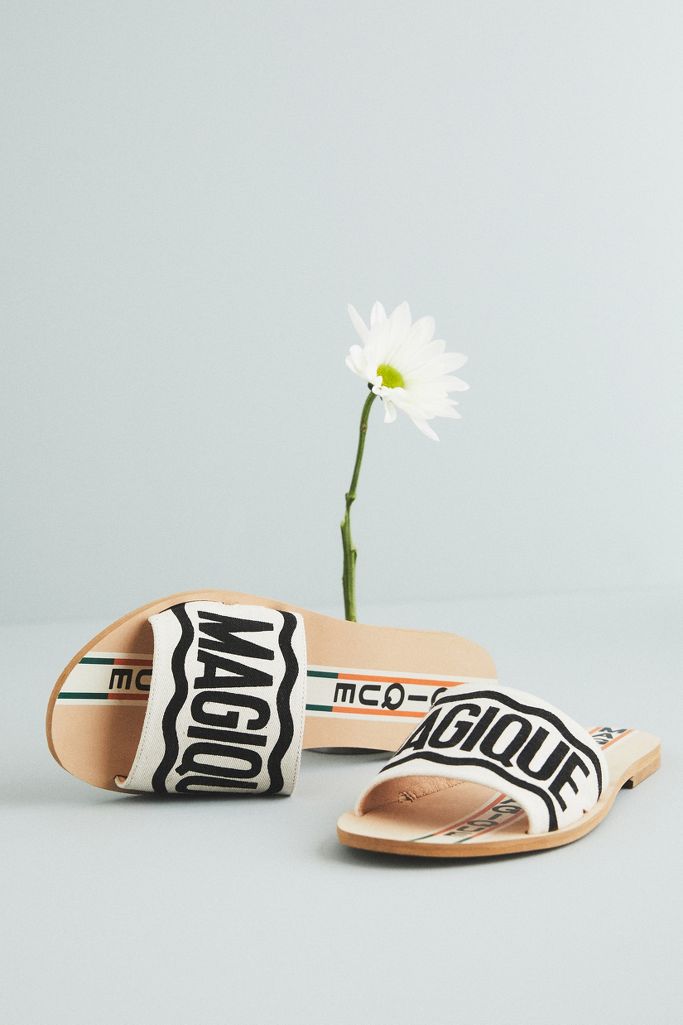 Hotel Magique for Anthropologie Magique Slide Sandals
Whether you're heading to la plage or enjoying the sunshine in your own backyard, these sandals — designed by Hotel Magique in collaboration with Anthropologie — are sure to bring a wink of whimsy to your day.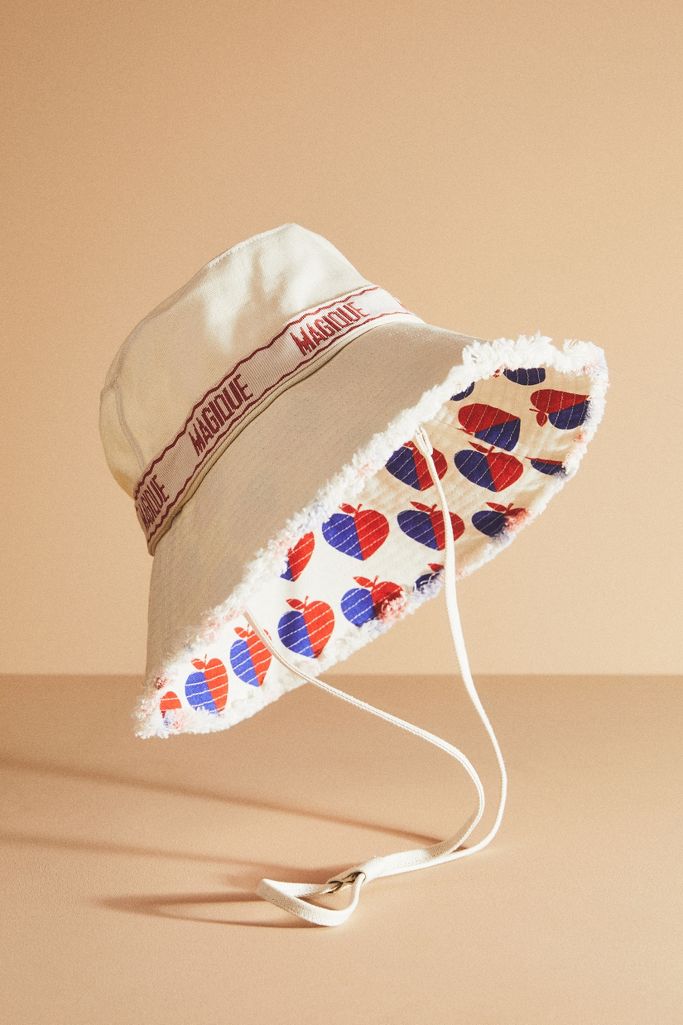 Hotel Magique for Anthropologie Art and Magique Bucket Hat
Designed by Hotel Magique in collaboration with Anthropologie, this playfully printed bucket hat invites a bit of magique to your day.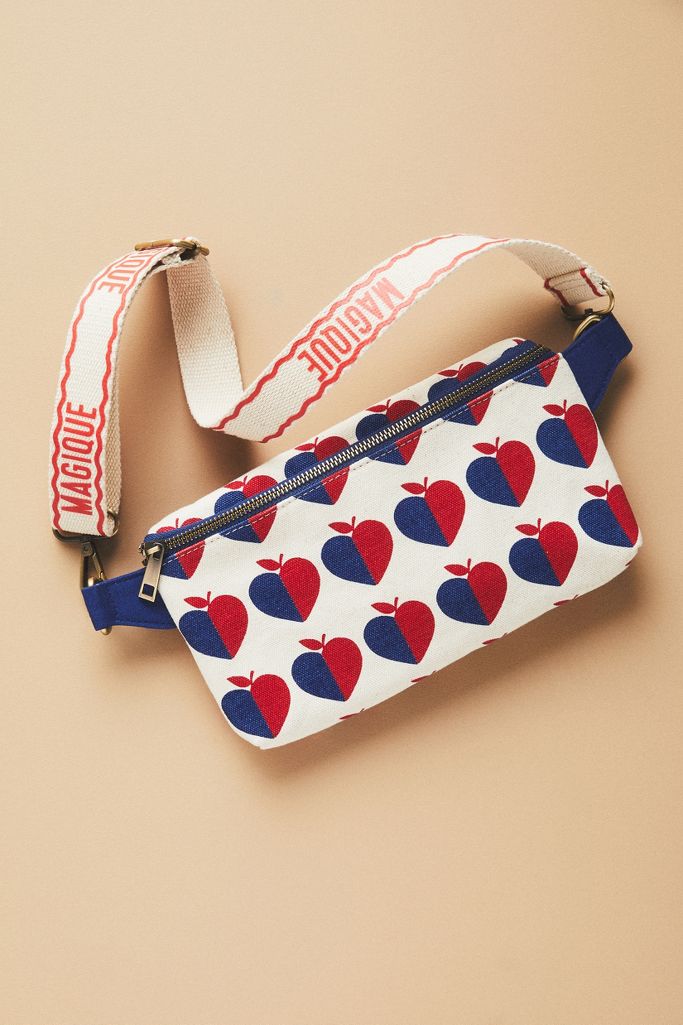 Hotel Magique for Anthropologie Magique Belt Bag
Designed by Hotel Magique in collaboration with Anthropologie, this belt bag adds a wink of whimsy and hands-free style to your ensemble.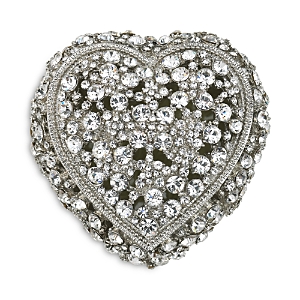 Olivia Riegel Silver-Tone Princess Heart Box
The Olivia Riegel Silver-Tone Princess Heart Box features hundreds of hand-set clear European crystals in silver-tone metal finish with a celadon colored hand-enameled interior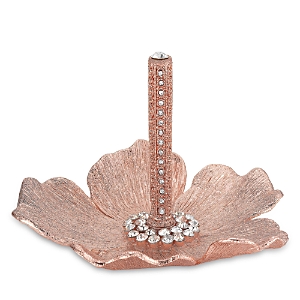 Olivia Riegel Botanica Ring Holder
Beautiful sculptural flower design is inspired by the Rugosa rose

Olivia Riegel Rose McKenzie Pewter Frame, 4 x 6
Highlighted by shimmering Swarovski crystals, this frame brings an elegant touch to your favorite memories.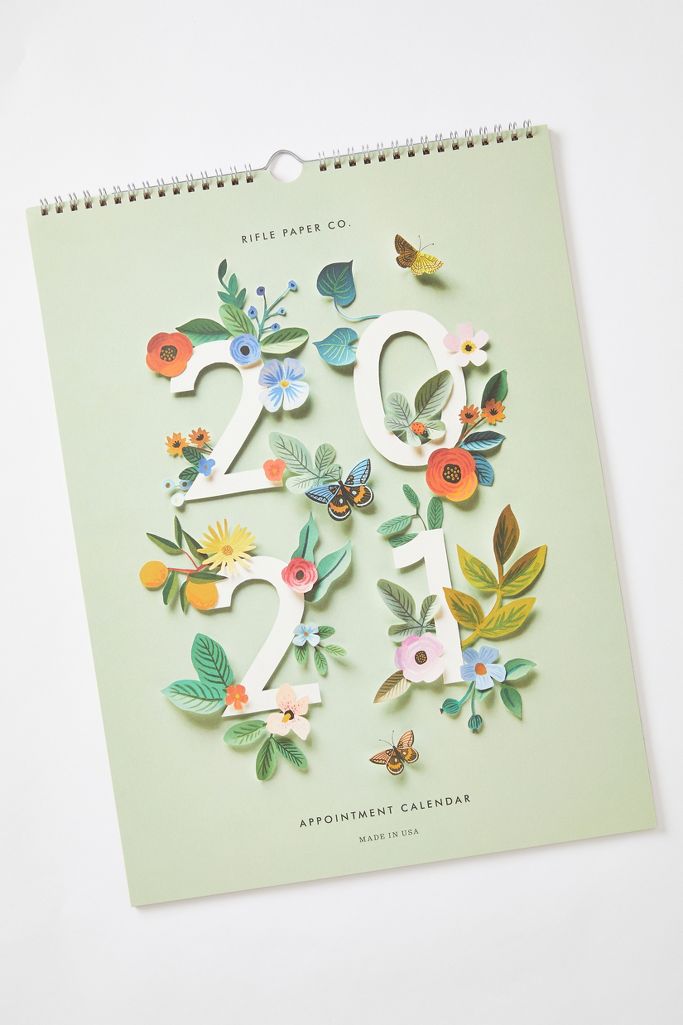 Rifle Paper Co. Floral 2021 Appointment Calendar
Anna Bond is the whimsical whirlwind behind Rifle Paper Co., the Florida-based stationery boutique and design studio whose heartfelt notecards and quirky journals have us smitten.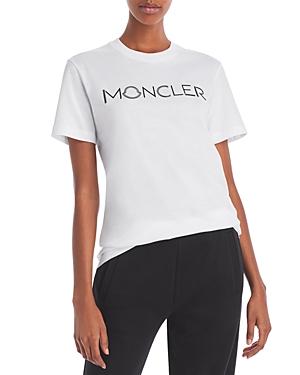 Moncler Cotton Logo Tee
Crewneck. Short sleeves. Pullover style. Logo graphic print at front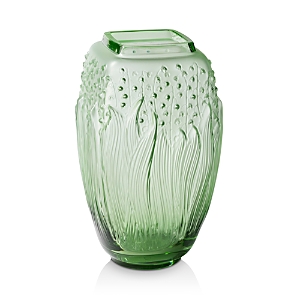 Lalique Muguet Vase
A symbol of good luck and René Lalique's favorite flower, lily of the valley plays on accumulation on this vase and votive. The light and delicate bells are revealed behind the long undulating leaves, as if rocked by the wind. The square shape contrasts with the curved lines of the motifs illuminated by satin-finished crystal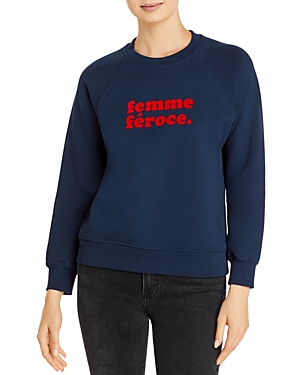 Sold Out Nyc The Femme Feroce Cotton Sweatshirt
Crewneck. Long sleeves. Pullover style. Graphic print at front. 100% organic cotton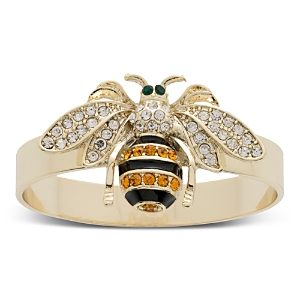 Joanna Buchanan Skinny Striped Bee Napkin Rings, Set of 4
Brass/zinc/enamel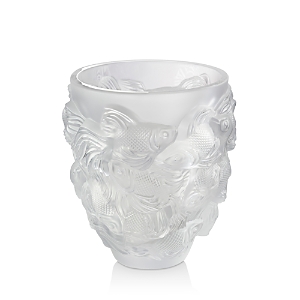 Lalique Rosetail Vase
Beautifully sculpted with a fighting fish motif. Dimensions: 9.09"H x 8.5"D


Cityscape Frame, Paris
Highlight a special memory with this whimsical frame for a personalized gift that will be cherished for years to come.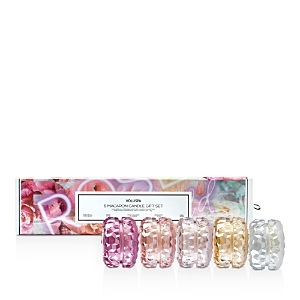 Voluspa Roses Macaron Candle Gift Box, Set of 5
Scents: Rose Petal Ice Cream, Rose Otto, Rose Colored Glasses, Bergamot Rose, Milk Rose. Faceted glass design